BBC Sport - NI athlete Christine McMahon has world events in her sights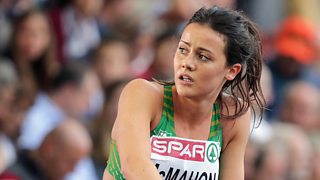 Runner Christine McMahon wants to take on world
Northern Ireland 400 metres runner Christine McMahon sets her sights on two big events in 2017.
The 24-year-old from Belfast is aiming to qualify for the World Championships being staged in London in August and the World Students Games in Taiwan in October.
"London is the closest thing I'll get to a home games so I would be delighted to get there and progress through the rounds," she said.