BBC Sport - Emma Mitchell aiming to secure place at 2018 Commonwealth Games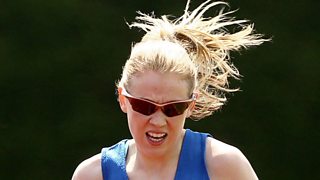 Mitchell aiming to secure Commonwealth spot
Northern Ireland athlete Emma Mitchell is set to move up from 1500m to 5000m as she attempts to secure a place at the 2018 Commonwealth Games on the Gold Coast in Australia in April 2018.
"It (The Commonwealths) is something I'm aiming for," Mitchell told BBC Sport NI.
The 23-year-old Banbridge woman explained that she may also consider moving up to the 10,000m.