Callum Hawkins says returning to Scotland was critical to his career
Last updated on .From the section Athletics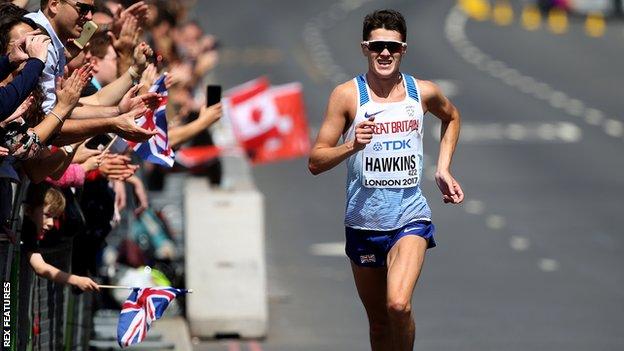 Scotland's Athlete of the Year Callum Hawkins admits he may have quit running if he had not returned from college in America five years ago.
The 25-year-old marathon runner spent two years at Butler University in Indianapolis before moving back home.
"If I hadn't come back to Scotland when I did, I probably wouldn't be running now," Hawkins said.
"I've had two knee operations and have been fortunate to get back, and to a higher level than before."
Hawkins admits his lifestyle in America was not conducive to elite level performance, and that moving back to Scotland provided the focus he needed.
Hawkins was named Scottish Athletics' Athlete of the Year at an awards ceremony on Saturday, having finished fourth at the world championships in London in August and set a Scottish half-marathon record.
The Kilbarchan AAC runner, who became the first male to win the award since hurdler Allan Scott was named Athlete of the Year in 2008, suffered an injury during his time in America and believes that returning to Scotland enabled him to come back stronger.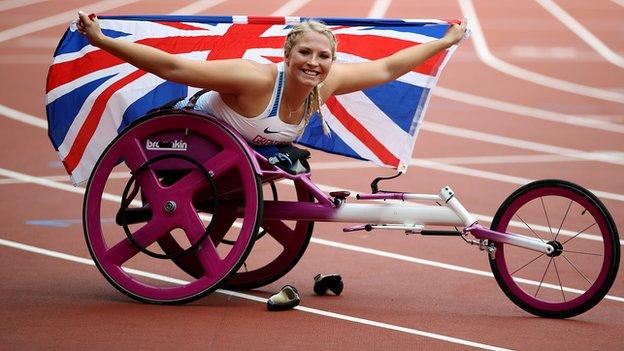 "I look back now on things that happened a few years (ago) and think they happened for a reason," Hawkins said.
"It was while I was at Butler University that I damaged my knee and I still don't quite know how it happened. I've an idea but it was puffy for a year-and-a-half and then, via ultrasound, we found the cartilage had been torn.
"The first surgery was in 2012 and I didn't really get back into my running until well into 2014, when I ran the Glasgow 2014 qualifying time in California. So that was two years just to get back to where I had been at.
"I probably wasn't the best behaved to be honest, when out there in America. The lessons helped make me the athlete I am today and I have no regrets.
"There are different routes you can take. You look at Chris (O'Hare) who was over there young and went right through the system. Luke Traynor isn't quite the same profile but I think he has benefited a lot from being in America, too.
"And then there's Laura (Muir), Andy (Butchart) and myself doing it more based in Scotland and in a slightly different way. Young athletes are seeing that leaving Scotland is not necessarily the best option for them. Hopefully Brits and Scots are showing we can compete at the top level globally."
Scottish wheelchair racer Sammi Kinghorn, who won two gold medals at the World Para-athletics championships in London in July, was Para Athlete of the Year, while 1500m runner Jeema Reekie was name Under-20 Athlete of the Year.