BBC Sport - Kelly Sotherton wants 2008 medal presented in Olympic stadium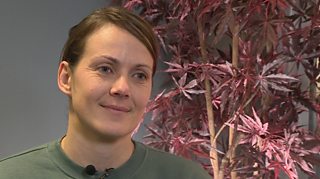 Sotherton wants 'Olympic stadium moment'
Britain's Kelly Sotherton wants her nine-year wait for a 2008 Olympic heptathlon bronze medal to end with a medal ceremony at London Stadium.
Russia's Tatyana Chernova has been stripped of her bronze medal from the Games in Beijing for doping.
Sotherton, 41, originally finished fifth but has been upgraded to third after the Court of Arbitration for Sport (Cas) rejected Chernova's appeal.
READ MORE: I want my stadium moment - Sotherton