Athletes flee regional event in Russia as drug testers arrive
Last updated on .From the section Athletics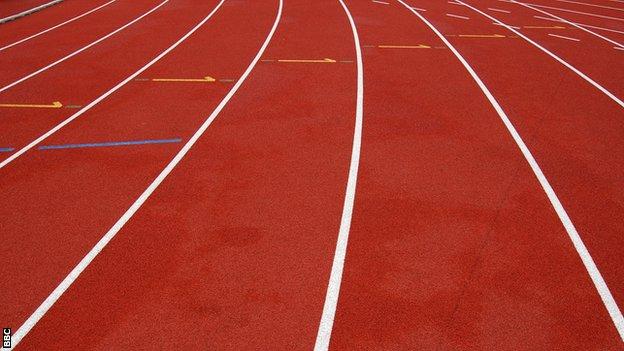 More than 30 competitors withdrew from last weekend's Siberian Indoor Championships in Irkutsk when drug testers arrived at the two-day event.
Russia's anti-doping agency Rusada will be given the names of the athletes who left the regional competition, according to BBC Russian.
Sergey Shubenkov, the 2015 world 110m hurdle champion, tweeted: "Doping control drove in.
"Is that why a couple of dozen withdrew before the beginning?"
BBC Russian added that there will be no immediate disqualification because no-one was caught cheating.
Russia's state news agency Tass report that Russian Athletics Federation president Dmitry Shlyakhtin said he was not surprised at what had happened.
"We went to this, prepared this situation, because we understand that we have a lot of problems at the bottom [of athletics in Russia]," he said.
"Strengthening of doping testing at regional level competitions was our initiative."
Shlyakhtin added that it was likely the events in Irkutsk showed a real picture of what is happening at the lower levels.
"Our suspicion that the doping situation hasn't improved in all regions has increased even more," he said.
"But I cannot say that the athletes have withdrawn from the competition because they used illegal drugs until the relevant documents have been received."
Russian athletes have not been allowed to compete for their country since November 2015 after evidence of state-sponsored doping was uncovered.