Robbie Grabarz: Olympic high jump bronze medallist retires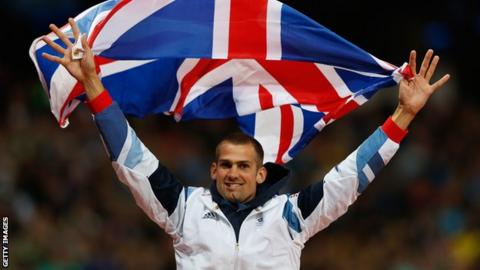 British high jumper Robbie Grabarz, who won a bronze medal the London 2012 Olympics, has retired.
The 30-year-old won gold at the 2012 European Championships and silver at the World Indoors in 2016, and finished fourth at Rio 2016.
He shares the British outdoor record of 2.37m with Steve Smith.
"I'd got to the point where I wasn't enjoying competing and didn't want it any more," said Grabarz.
"I've had a great time in the sport - 20 years' worth - and have genuinely loved jumping.
"I've seen people carry on too long past the point of enjoyment and there is no need.
"Life is too short and I want to feel positive about my time competing."
Grabarz missed out on a medal at the Commonwealth Games on the Gold Coast in April, his last appearance at a major event.