Wada identifies 'target pool' of 298 athletes from Russian laboratory samples
Last updated on .From the section Athletics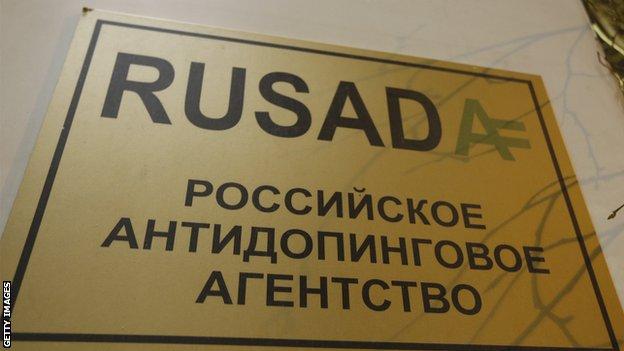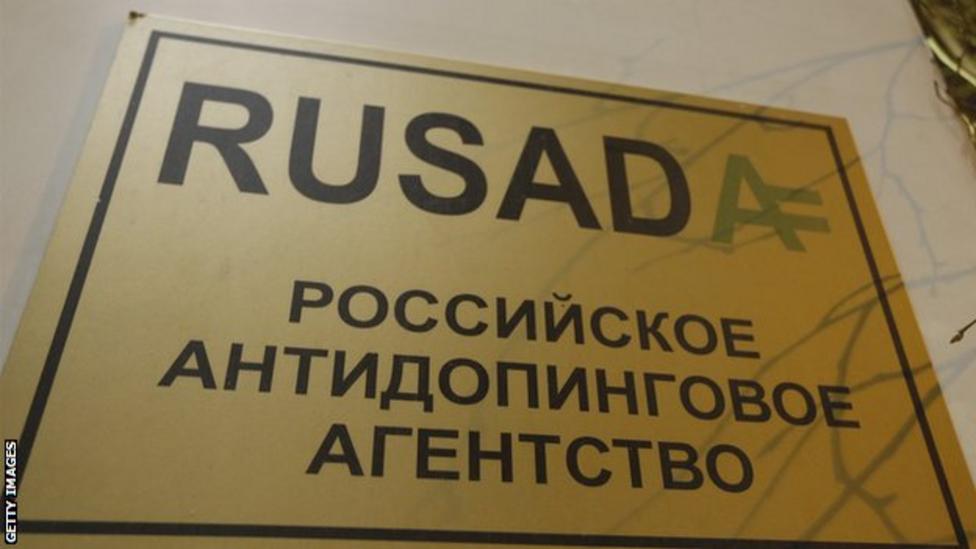 The World Anti-Doping Agency has identified a "target pool" of almost 300 athletes with the "most suspicious" samples taken from the Russian Anti-Doping Agency's laboratory in Moscow.
Wada took data from 2,262 samples from the Rusada laboratory in January.
Of those, 578 samples - taken from 298 athletes - were made a priority for investigation.
Wada has now sent evidence about 43 of those athletes to their respective international federations.
And it says those federations have "commenced assessment with a view to identifying those cases to take forward as anti-doping rule violations".
Wada's visit was a condition of Russia's reinstatement in September 2018, ending a three-year suspension following a scandal over state-sponsored doping
How the Russian doping scandal unfolded
December 2014:

As many as 99% of Russian athletes are guilty of doping, a

German TV documentary alleges.

November 2015:

A Wada commission publishes an independent report alleging widespread corruption, amounting to

state-sponsored doping

in Russian track-and-field athletics. Rusada is declared non-compliant.

May 2016:

Former Moscow anti-doping laboratory boss

Grigory Rodchenkov,

who has turned whistleblower, says dozens of Russian athletes at the 2014 Winter Olympics in Sochi had cheated.

July 2016:

Russia operated a state-sponsored doping programme for four years across the "vast majority" of summer and winter Olympic sports, says a report by

Professor Richard McLaren.

August 2016:

The International Olympic Committee (IOC) decides against imposing a blanket ban on Russian athletes at the 2016 Olympics in Rio. Individual sporting federations rule instead, with

271 Russians competing.

December 2016:

Wada publishes the second part of the McLaren report, which says more than

1,000 Russian athletes

benefited from doping.

January 2017:

Rusada and Russian sport authorities are given a

list of criteria

to meet before winning back recognition.

March 2017:

Wada says Russia's anti-doping reforms are

not happening quickly enough.

February 2018:

Russia are banned from competing at the 2018 Winter Olympics in South Korea by the IOC, but 169 athletes who prove they are clean are allowed to

compete under a neutral flag.

May 2018

: Wada writes to Rusada offering a

'compromise' solution.

September 2018:

News of the compromise,

revealed by the BBC,

prompts fury from athletes and doping bodies.

December 2018:

Wada team is unable to access Moscow laboratory and data.

January 2019:

Wada team gains access to Moscow laboratory and data.

April 2019.

Wada collects 2,262 samples from the laboratory, split into A and B samples and contained within 4,524 collection bottles.