Chris Adcock and Andrew Ellis bow out at French Open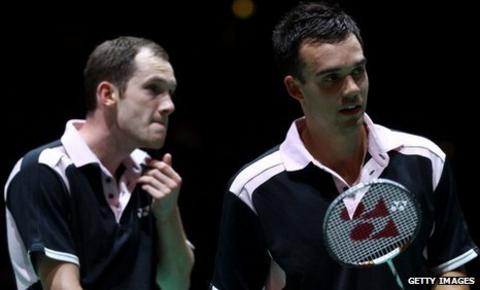 English duo Chris Adcock and Andrew Ellis suffered defeat against Hirokatsu Hashimoto and Noriyasu Hirata in the quarter-finals of the French Open.
They had qualified for the last eight with victory over Olympic champions Markis Kido and Hendra Setiawan.
And they took the first game against the Japanese pair, winning nine consecutive points to take it 21-16.
But Hashimoto and Hirata edged a narrow second game 21-19 before surging through the third 21-10.