Badminton: governing body plans 'exciting' changes to scoring
Last updated on .From the section Badminton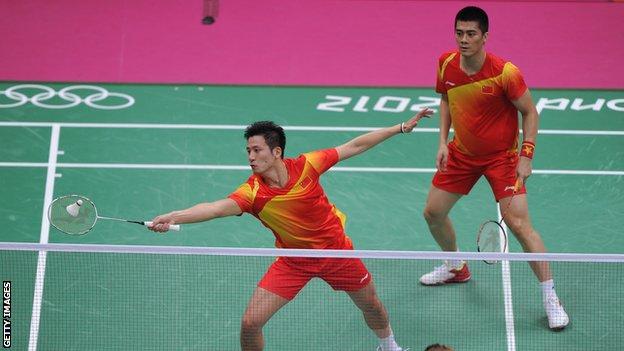 Badminton will trial a new scoring system from August with a view to using it at the 2016 Olympics.
Under the new rules, matches would be best of five games rather than three, and games would be played to 11 points instead of 21.
Badminton World Federation president Poul-Erik Hoyer said the length of games under the current format "compromised the level of excitement".
But many players oppose the changes, saying they will lead to confusion.
Five-time world champion Lin Dan has voiced concern over the new system, which will initially be tried out at selected tournaments.
"I don't like it," he said. "I don't think making changes like this is good for the game."
The new scoring system would need to be implemented across the board before May 2015 if it is to be used at the 2016 Olympics in Rio de Janeiro, Brazil.