Paul Le Tocq wins 10th Guernsey men's singles title
Last updated on .From the section Badminton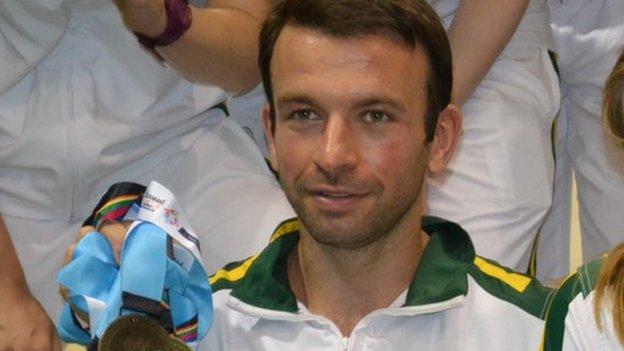 Paul Le Tocq says he is unsure whether he will continue to defend his Guernsey badminton title after winning the men's singles for a 10th time.
The ex-Welsh national champion beat Stuart Hardy in the singles final before also winning the doubles.
Le Tocq, 33, has not been beaten at the Senior Closed championships since 2002.
"I've got a decision to make as to whether it's good for me to play until someone beats me or if it's someone else's turn," he told BBC Guernsey.
Despite his long winning record, Le Tocq said he was still nervous when it came to the final.
"For the last four years I've really been working towards 10, and I almost don't know what to do now, it's everything I've wanted," he said.
"I was more nervous than I have been for half of them, it almost felt like the first one again, where I was really worried about getting over the line."