Kirsty Gilmour beaten in Canada Open final by Saena Kawakami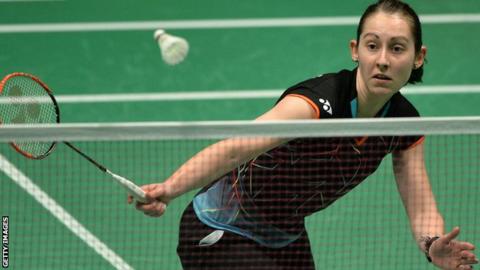 Kirsty Gilmour lost to Japan's Saena Kawakami in the final of the Canada Open in Calgary.
The Scot, who had not dropped a game on her way through to Sunday's final, lost out 19-21, 21-19, 21-18.
Gilmour, runner up at the European Championships in Denmark in April, had beaten Kawakami in their one previous meeting last year.
However, the 23-year-old Commonwealth Games silver medallist was squeezed out in a tight 69-minute contest.
"On one hand I'm delighted to have found some form and momentum but on the other hand I came so close to taking the title," she said.
"Kawakami played really well and changed her tactics at just the right time. I also adjusted mine but it came down to a few key points and today she just had the edge."