Los Angeles Dodgers to be run by Major League Baseball
Last updated on .From the section Baseball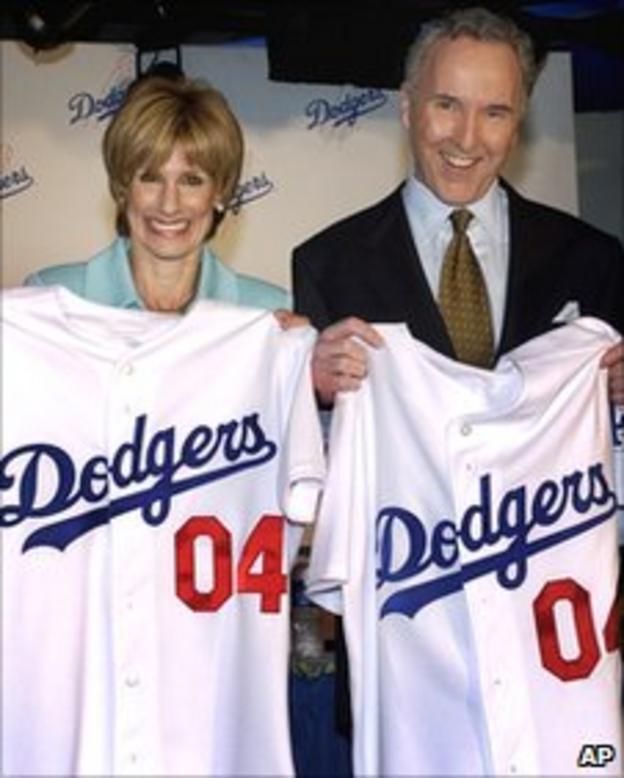 Major League Baseball is to take over day-to-day running of the Los Angeles Dodgers because of "deep concerns" over the famous club's finances.
Owner Frank McCourt is locked in a bitter divorce battle with wife Jamie.
Jamie McCourt was fired as the Dodgers' chief executive in October 2009 and filed for divorce shortly afterwards.
"I have taken this action because of my deep concerns regarding the finances and operations of the Dodgers," explained MLB commissioner Bud Selig.
He added in a statement that he had decided to act to "protect the best interests of the club, its great fans and all of Major League Baseball."
"My office will continue its thorough investigation into the operations and finances of the Dodgers and related entities during the period of Mr McCourt's ownership. I will announce the name of my representative in the next several days," continued Selig.
"The Dodgers have been one of the most prestigious franchises in all of sports, and we owe it to their legion of loyal fans to ensure that this club is being operated properly now and will be guided appropriately in the future."
The Dodgers, who won the last of their six World Series titles in 1988, have been owned by McCourt since 2004 when he bought them from the Fox Entertainment Group, which is wholly owned by Rupert Murdoch's News Corporation.
However, the National League West club have been heavily embroiled in the McCourts' divorce - with Frank claiming sole ownership of the Dodgers, but a judge ruled in December that the franchise was jointly owned by Frank and Jamie.
The Los Angeles Times reported this week that Frank McCourt had arranged a $30m (£18.29m) personal loan from Fox to cover the team's payroll.