Back to the Future day: Chicago Cubs lose to New York Mets
Last updated on .From the section Baseball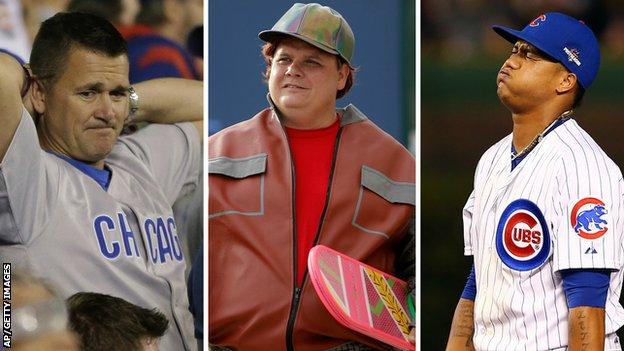 It was supposed to be the day Chicago Cubs fans celebrated ending a 107-year title drought - the longest in North American sport.
When Marty McFly was flung forward in time to 21 October 2015 in the sequel to sci-fi classic Back to the Future, the Cubs had clinched the World Series - baseball's most prestigious prize.
'Back to the Future day' took the world by storm as Universal Pictures released a spoof trailer for Jaws 19 and police in Australia joked they had developed a hoverboard unit - both events that featured in the 1989 movie.
Cubs fans were hoping that life would imitate art and they could celebrate a first World Series victory since 1908.
However, baseball's lovable losers went down 8-3 in the fourth game to lose 4-0 in a best of seven series for the National League Championship.
Victory for the New York Mets means they will go on to play the Toronto Blue Jays or the Kansas City Royals instead - with the Royals currently 3-2 up in the American League Championship decider.
Over the 26 years since the second Back to the Future film was released, technology has brought us video calls and fingerprint scanners, as the film predicted.
But for another year a third World Series for the Cubs remains a dream - just like self-tying shoes.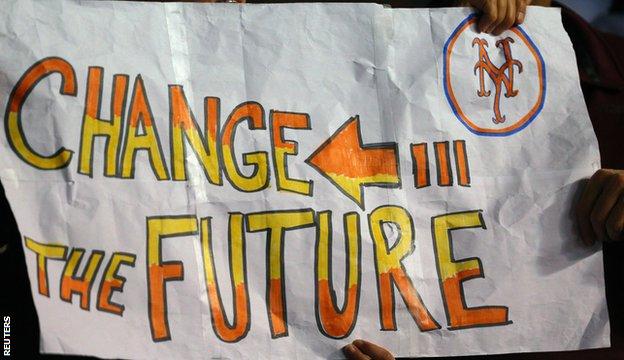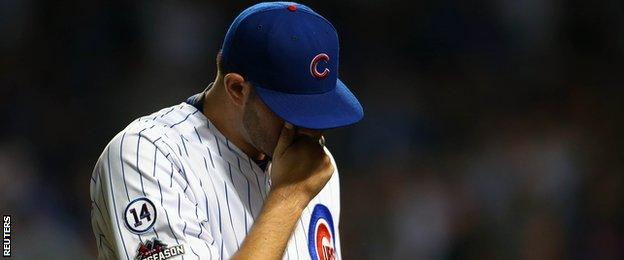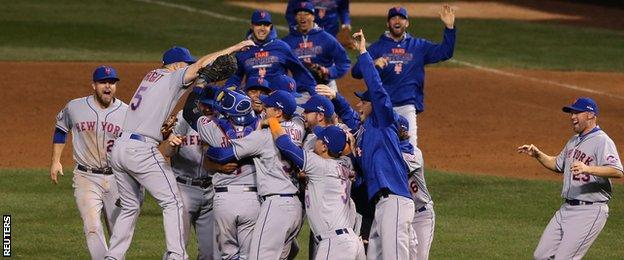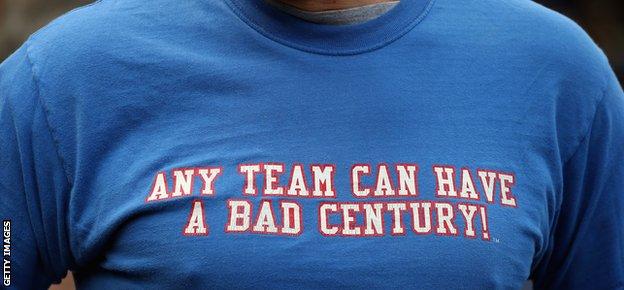 'Big Cyborg Sam' saves another team for relegation
To mark Back to the Future day, our Sportsday page asked for your predictions of what sport might look like in 2045, while BBC Sport's Jamie Strickland wrote about how the present sporting landscape compares to life depicted in the movie.
Here are some of the predictions you sent in...
MCB Wright: "Roger Federer, aged 64, battles to a third consecutive Wimbledon final, only to lose to a 31-year-old Stefan Djokovic."
John: "Premier League matches will now be played in the middle of the night to cater for all the 'martian fans', after the latest mega-buck deal with Mars and Moon TV. The 39th game will now take place, one on each of the planets, as the game goes global."
Will Thomas: "Big 'Cyborg' Sam will take over a team of space-football droids and save them from relegation to Mars League Two."
Gaz43: "Bernie Ecclestone will still be prowling up and down the Formula 1 pit onto his fifth toupee and, by that time, on a hoverboard. Steve Davis will have a gold rinse and will still be in the world's top 128."