Paternostro welcomes Lamble's Leicester Riders return
Last updated on .From the section Basketball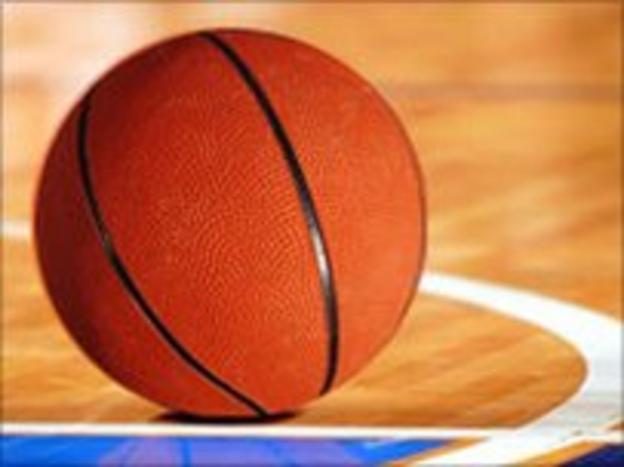 Leicester Riders head coach Rob Paternostro is thrilled that centre Barry Lamble has re-signed for a sixth successive season with the club.
The 28-year-old, Riders' longest serving player, appeared in all but one game last season, and was voted most improved player by his team-mates.
Paternostro said: "Everyone at the club is very pleased he will be back.
"He impressed with his contribution last season, and in each of his years with me his game has improved."
Paternostro added: "He clearly has a very good mid-range jump shot, and at times can get very hot, and he even carried us offensively a few times, but Barry is very much a team player, and makes his contribution right across the floor.
"He also has grown in confidence within the squad, so he is also a big plus in training and in the locker room. We have not yet seen the best of Barry, so I am hopeful he can add a bit to his game for next season."
Lamble, who averaged four points and four rebounds a game in the last campaign, added: "I have my role coming off the bench and feel we are not far off being a top-four team, and maybe winning a trophy.
"The coach has helped me develop my game, and I am trying very hard to be an impact sixth man, as a substitute trying to make a difference in lots of different ways. It has been an adjustment but it is a role I feel I can grow into."