Plymouth Raiders sign US college star Michael Ojo
Last updated on .From the section Basketball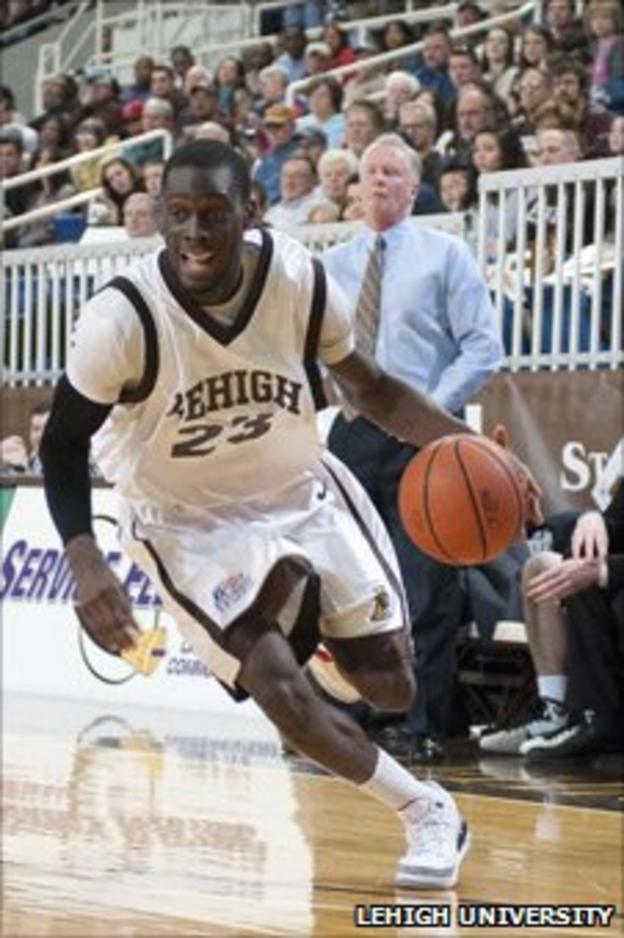 Plymouth Raiders have made US college star Michael Ojo their second major signing of the summer.
Ojo, a 6'5" guard/forward, averaged 11 points and four rebounds per game for Lehigh University Pennsylvania in the Patriot League last season.
He averaged 77.5% from the free throw line and 40% from the three point line.
Raiders head coach Gavin Lowe said: "Michael gives us someone able to shoot very well and someone able to penetrate and create off of the dribble."
Ojo, an American by birth, has secured British nationality through his British mother, leaving the Raiders two more permit spots still to fill.
He will join Jacksonville University graduate Lehmon Colbert at Plymouth, after the 22-year-old followed his successful first season with the Raiders by signing a new deal.
"It's always tough for a first-year player to make a big impact in the BBL, but Michael's athleticism will certainly help him, and he'll give us that outside scoring threat that we so badly need to allow us to spread the floor," said Lowe.
Lehigh University's head coach, Brett Reed, is confident that Ojo can make the jump from university to professional athlete with little fuss.
"Michael was an offensive spark for our championship title run in 2010 and was very instrumental to our team's overall success during his career," said Reed.
"This past year, he served as a vocal captain for our team while also demonstrating an excellent shooting touch and strong defensive ability."