Plymouth Raiders captain Anthony Rowe re-signs
Last updated on .From the section Basketball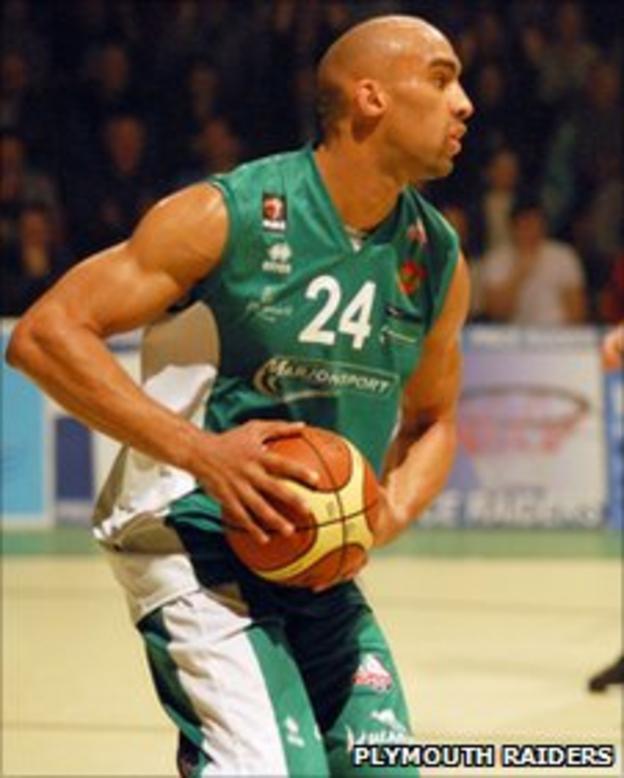 Plymouth Raiders captain Anthony Rowe has re-signed for the 2011-12 campaign.
It will be a third season at the club for the 25 year-old 6ft 8in forward, a graduate of North Georgia State.
Rowe averaged 16.6 points per game last season as he scored from 55% of his shots from the field as well as picking off 8.9 rebounds per match.
"He had an excellent year last year and I'm confident he will take his game to another level this season," said Raiders head coach Gavin Love.
"He works harder than anyone and is the most dedicated player I know.
"I'm sure the fans will be delighted that a local player who came through the successful Plymouth Raiders development programme will lead us again this season in what will be an exciting and successful year," added Love.