LaTaryl Williams lands Leicester Riders coach role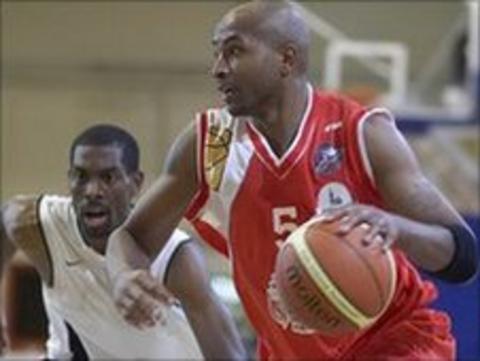 Leicester Riders have named ex-captain LaTaryl Williams as an assistant coach to work under coach Rob Paternostro.
Williams, who has played with and worked for Paternostro for four years, is sidelined until late this year with a serious knee injury.
The versatile 33-year-old has recently applied for UK residency and may return to the Riders when he is fit.
"I want to move into coaching when my playing career is done, so this will be a great opportunity," Williams said.
"It will be a great honour to work alongside Rob. I have a pretty good idea of what Rob wants to do, and his playing systems.
"Doctors, and my medical support are telling me that I am ahead of schedule. I am generally improving levels of fitness, so I am feeling pretty good about things.
"I feel I am still on track to be back to full fitness by Christmas, which was the original estimate."