Anthony Martin is final Plymouth Raiders signing
Last updated on .From the section Basketball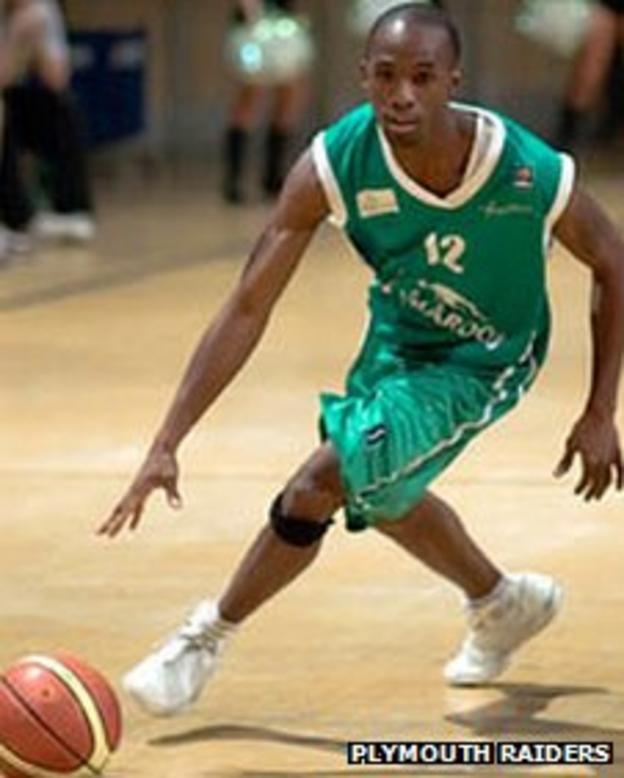 Anthony Martin has rejoined the Plymouth Raiders for a fourth consecutive season.
The 31-year-old point guard played much of last season at Danish side Aabyhoj, but joined Plymouth for the final eight games as cover for Jermaine Forbes.
In Denmark he averaged 10.5 points, 4.1 assists and 3.2 rebounds per game.
"Since he stepped onto the court at the Pavilions for the first time, he's been a fans favourite," said Raiders head coach Gavin Love.
"He's quick, he's a pass first point guard and we know the ball will be safe in his hands. I'm delighted to have him back," Love added.
Plymouth's roster now numbers nine players with six new players and three returning for another season.