NBA postpones pre-season training and games over 'lockout'
Last updated on .From the section Basketball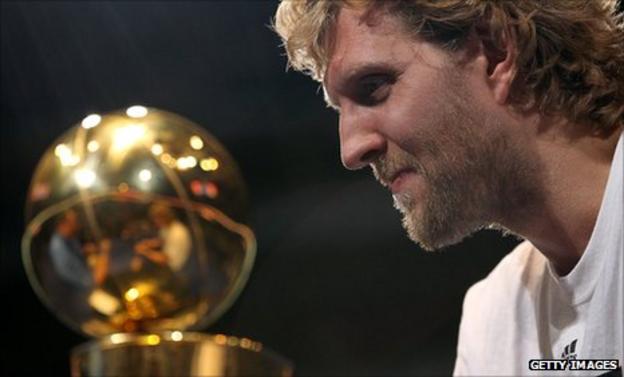 The NBA has postponed training camps and cancelled 43 pre-season games following the failure to reach a new collective bargaining agreement.
The decision was expected after talks on Thursday failed to resolve the deadlock over financial issues.
Deputy commissioner Adam Silver said: "We have regretfully reached the point on the calendar where we are not able to open training camps on time."
No more talks have been scheduled but both sides said they hope to meet again next week.
It is thought that a deal will need to be in place by mid-October if there is to be no impact on the start of the season.
Silver added: "We will make further decisions as warranted."
The league locked out players after the expiration of the old labour agreement.
Owners and players still haven't agreed on the share of revenue given to players - 57% under the previous deal - or the structure of the salary cap.
The last lockout in 1998-99 reduced the season to 50 games from the normal 82.
NFL owners and players came to an agreement in July after a similar "lockout" threatened to affect the start of their season.
The Tampa Bay Buccaneers take on the Chicago Bears in the annual NFL game at Wembley next month.