Rob Paternostro impressed by new Leicester Riders duo
Last updated on .From the section Basketball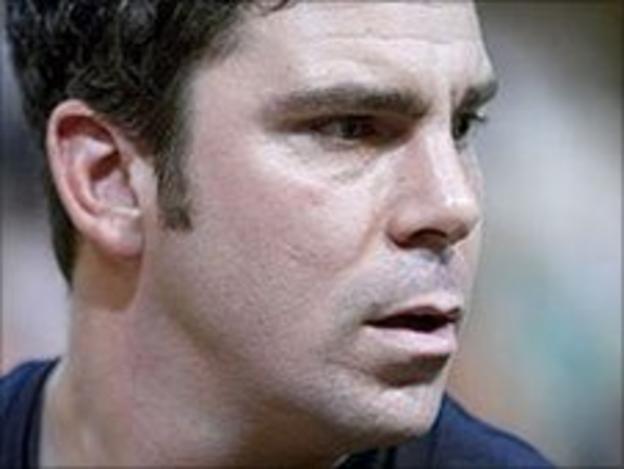 Leicester Riders head coach Rob Paternostro is delighted with how Cameron Rundles and Ayron Hardy have settled.
Rundles scored 19 points and Hardy also impressed as Riders beat MK Lions 81-73 in their season opener last Saturday.
Paternostro told BBC Radio Leicester: "They did a lot of good things and we are excited about having them."
Leicester are again in action against Lions in the BBL Trophy this week, but Friday's fixture is away from home.
Paternostro is keen to see two of his new faces continue their promising start.
He added: "They both played well. Cameron shot the ball well and was able to get his team-mates some good looks.
"Ayron was able to impact the game in many ways on both ends of the floor. He has unlimited potential, and we are excited to watch him continue to develop as a player.
"Both guys have a hunger for winning and at times that was very evident on Saturday."
And he is also encouraged by the team's start but knows there is plenty to improve upon.
"We had an energy and a look about us that showed the coaching staff that we were ready to go.
"I thought our execution at times wasn't great but that's to be expected.
"If you you talk to coaching staff up and down the country at this stage of the season that's what they are struggling with - execution.
"But hopefully we will improve in a lot of areas this week. We're ready and are looking forward to it. It's all systems go."