NBA cancels season's first two weeks
Last updated on .From the section Basketball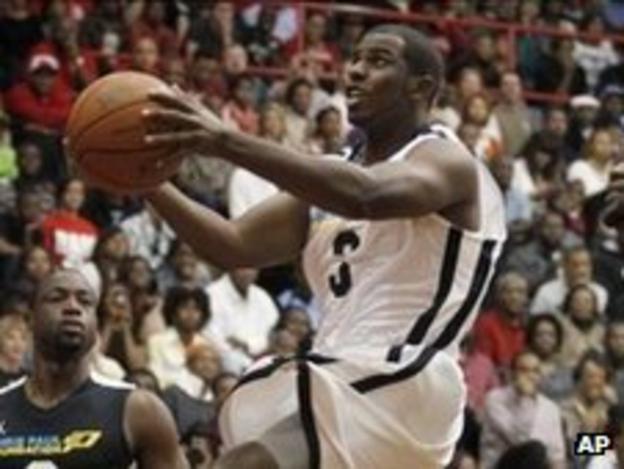 The NBA has cancelled the first two weeks of its regular season after team owners and players failed to reach agreement on a new contract.
All the basketball league's scheduled games from 1 November were affected, said NBA commissioner David Stern.
Players and team owners could not agree on the share of revenue given to players - 57% under the expired deal - or the structure of the salary cap.
Stern said the two sides were not even close to agreement on many issues.
"Despite extensive efforts, we have not been able to reach a new agreement with the players' union that allows all 30 teams to be able to compete for a championship while fairly compensating our players," NBA deputy commissioner Adam Silver said in a statement.
Representatives from the players' union and the teams' owners met on Monday for seven hours of talks.
Afterwards, Stern described the two sides as "very, very far apart on virtually all issues".
No further talks have been scheduled.
Owners "locked out" players on 1 July after the old labour agreement expired.
Stern said the league wanted to reduce players' share of revenue to 47% while players proposed they get 53%. A 50-50 split has been discussed but not agreed.
Also in dispute is the structure of the salary cap and the length of players' contracts.
The last lockout in 1998-99 reduced the season to 50 games from the normal 82.