Rob Paternostro praises battling Leicester Riders win
Last updated on .From the section Basketball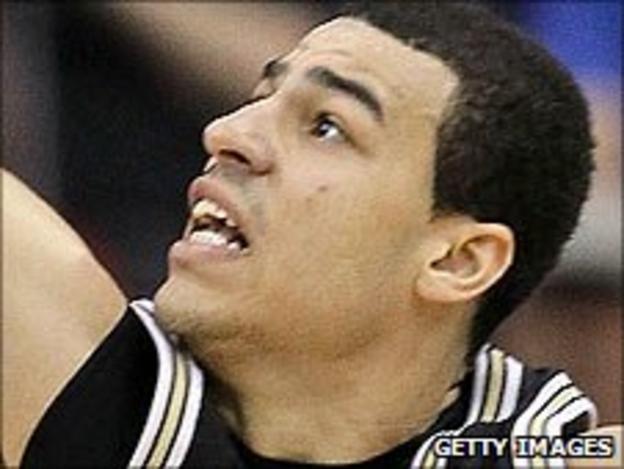 Leicester Riders coach Rob Paternostro says he was impressed by his side's ability to grind out an away win on Saturday despite a below-par display.
Cameron Rundles top-scored with 30 points and hit a dramatic last-gasp jump shot as Riders beat Guildford Heat 79-77 in a thrilling game.
Paternostro told BBC Radio Leicester: "It's nice to know you can go on the road, not play well and win.
"That is the sign of a good side, but know we have a lot to work on."
Paternostro added: "You can't play well every single night, but we had some guys who found a way to win and that made the trip back home a lot nicer."
The away victory looked a near certainty with 59 seconds left with Riders leading by seven points at 76-69.
The hosts hit back to tie the scores 77-77 but Rundles dribbled from one side of the court to the other and threw up a fade-away jump shot as the buzzer sounded.
Paternostro said: "Wins on the road in this league are hard to come by. Last season we struggled with those.
"We were up by seven with a minute to go and we had the game in hand but they tied it. Credit Cameron Rundles who carried us all night on the offensive end."