Andrew Sullivan wants commitment from Leicester Riders
Last updated on .From the section Basketball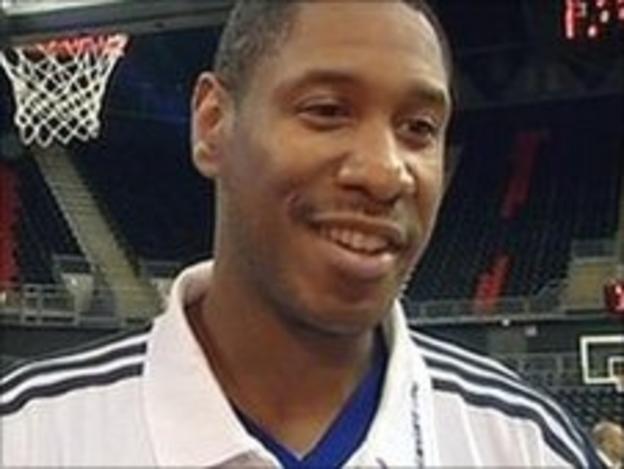 Great Britain captain Andrew Sullivan says he wants to see commitment from Leicester Riders before signing a new full-time contract with the club.
The 31-year-old told the club's website: "I can't commit to a situation unless I know I'm going to get a commitment back.
"It would be something that would be very good but we'll have to see how things go."
The Riders have two games in the BBL this weekend - an away game at Sheffield on Friday is followed by the visit of Mersey Tigers on Saturday.
"We have a very talented team and a bunch of guys who want to win for each other," added Sullivan. "Those are the kinds of things that I want to be a part of.
"Myself and [general manager] Russell [Levenston] have spoken about it and both parties are open to me possibly being here. It's a matter of getting it done properly.
"I wouldn't have had conversations about coming here or potentially sign for the club if I didn't think there was a good chance to win."