Rob Paternostro sad to see Flinder Boyd leave Leicester
Last updated on .From the section Basketball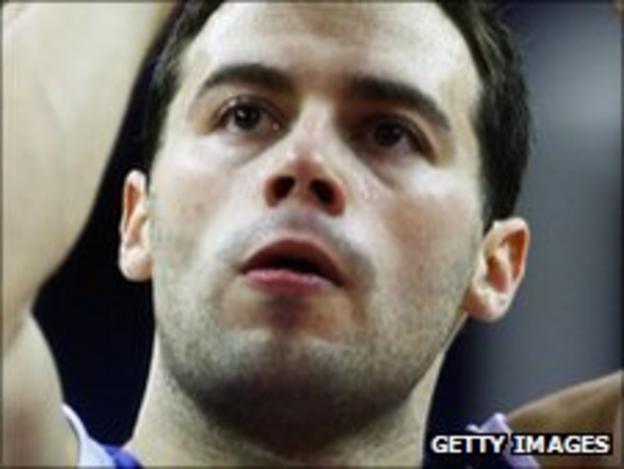 Leicester Riders coach Rob Paternostro says Flinder Boyd made a big impression during his short spell with the club and says he would welcome him back.
"We're going to miss him," Paternostro told his club's website. "But the door is still open for Flinder.
"He's always welcome back on our team. But we understand that he needs to take care of some personal issues."
Boyd will be exploring options away from basketball following his departure from the BBL.
"Playing in Leicester has been one of the best experiences of my career," Boyd said. "I'm kind of sad to not be able to see it through to the end."
Paternostro added: "Flinder is a team guy all the way. No matter how many minutes he plays he's always positive and a big help to a lot of our younger players.
"He is well liked in the locker room. I think all of us have come to enjoy his company and his personality."