Hatters hoping for home advantage in cup final
Last updated on .From the section Basketball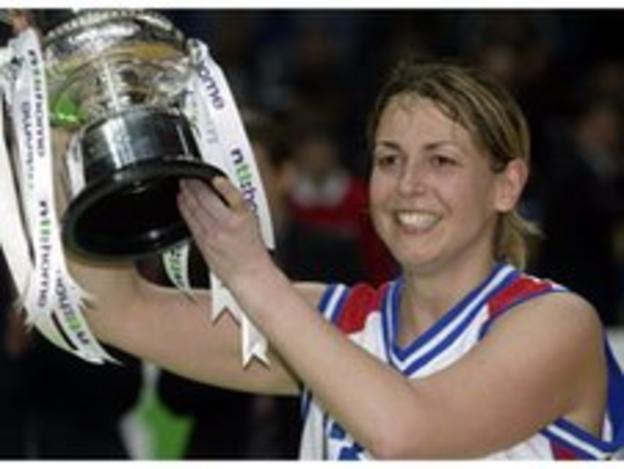 Sheffield Hatters coach Vanessa Ellis hopes home court advantage will give them the edge when they defend their National Cup title on Sunday.
Ellis told BBC Radio Sheffield: "Hopefully it means the crowd will be on our side, that's the benefit of playing in your city."
The Hatters take on Cardiff based side UWIC Archers in the final at Ponds Forge in Sheffield.
The match tips off at 1315 GMT and is followed by the men's final.
Both Ellis and Archers coach Damien Jennings are assistant coaches of the Great Britain women's team that will compete at the London 2012 Olympics.
Ellis explains that the lure of the Olympics has helped their domestic game this year with the Hatters boasting GB internationals Lisa Hutchinson and Lauren Thomas-Johnson.
"A lot of the Great Britain players have come to play (here) in preparation for the Olympics, so it's added strength to both squads," she added.
"Cardiff have acquired Rose Anderson who is in the GB squad and played well for them this season."
The Hatters have been the most successful team in the women's game but this year they trail the Archers in the league and lost the last meeting between the two sides and Ellis believes the final will be a tight affair.
"We had a one point defeat in the league this season, so it's all set up to be a close game for the final," she concluded.