Cameron Rundles certain Leicester Riders will bounce back
Last updated on .From the section Basketball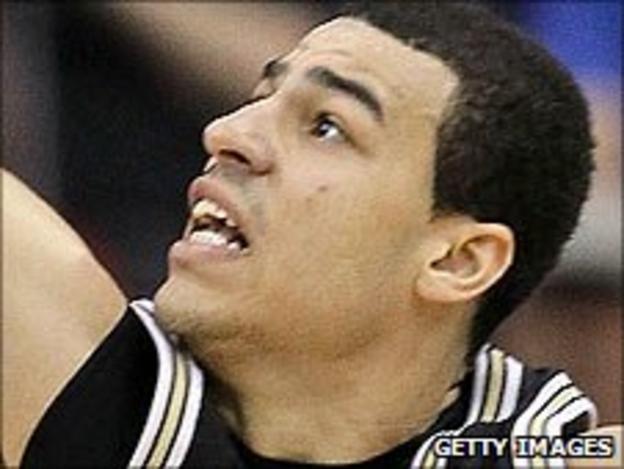 Leicester Riders guard Cameron Rundles says there is no need for his side to get too down about losing their unbeaten home record.
Riders beat Mersey Tigers 85-66 last Friday but suffered an agonising 77-75 loss against MK Lions on Saturday.
Leicester host Glasgow on Saturday and play Cheshire away the following day and Rundles is in confident mood.
"We will be right back to redeem ourselves. There is no need to panic," Rundles told BBC Radio Leicester.
Riders breezed to victory over Mersey, but were beaten on the buzzer by the Lions despite recovering from a woeful start.
"Milton Keynes came out early and hit us in the mouth," Rundles said.
"We were down 25 points at one point and for us to battle back showed a lot. It's a game you can build on. I'm not too disappointed.
"That's the first game we have lost at home. To come back against Glasgow will be good. We need to get things going again. I think we will be fine. You can't get too down, it's a long season.
"We are 8-2 in the league. If you asked anybody that we would be 8-2 in the league playing with this amount of confidence, a lot of people would be pleased."