Plymouth Raiders crushed 96-72 by Leicester Riders
Last updated on .From the section Basketball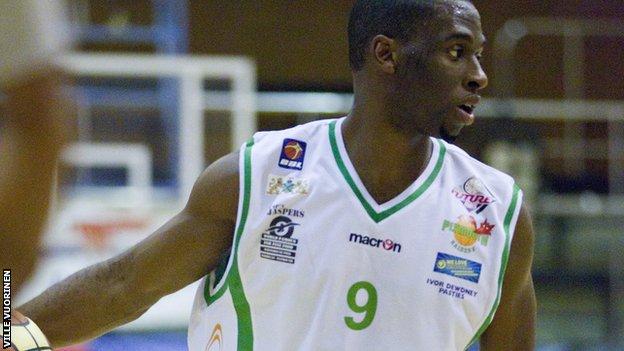 Plymouth Raiders lost their grip on third place in the BBL after going down 96-72 at Leicester Riders and handed the BBL title to Newcastle.
The Raiders were 30 points adrift by the end of the third period as they trailed 76-46.
Despite something of a comeback in the final quarter Leicester were always well in command of the match.
Bradd Wierzbicki hit 30 points for Leicester while Jeremy Bell and James Jones each got 17 for Plymouth.