Newcastle Eagles' Joe Chapman takes MVP award for BBL
Last updated on .From the section Basketball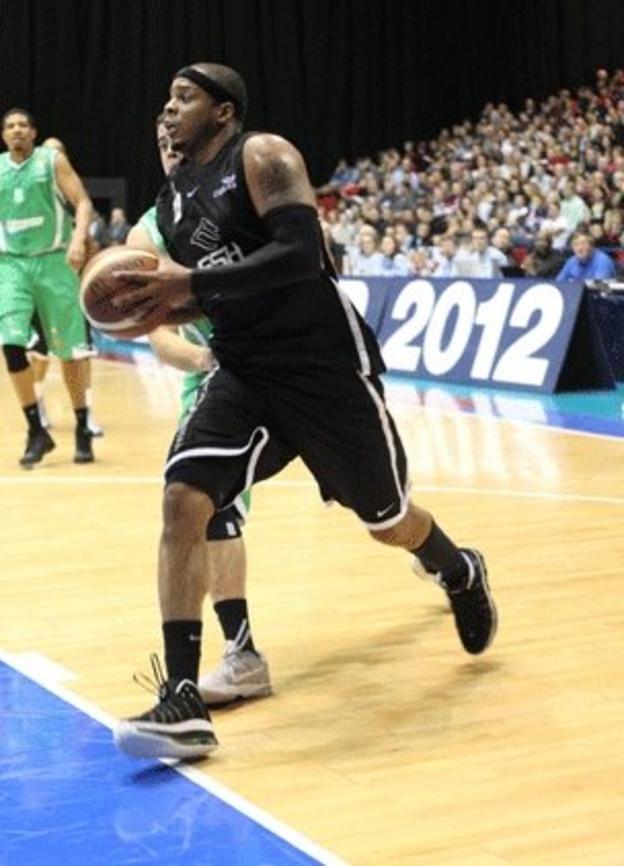 Newcastle Eagles guard Joe Chapman has been named the British Basketball League's Most Valuable Player for the 2011-12 season.
The 27-year-old, who helped the Eagles to BBL Cup, Trophy and league title success, picked up 17 points in the voting, to pip Leicester's Ayron Hardy.
"It's truly well deserved," said player-coach Fab Flournoy.
"He's never got the player of the month award in three seasons, so it'll help him that his work has been rewarded."
Chapman, who missed the majority of the 2011 season with a ruptured Achilles tendon, has returned to make 36 appearances and contributed 735 points.
"The only person who ran him close would be Charles Smith, but coming back from his horrific injury to where he is now is truly astonishing," Flournoy added.
"He's probably only 75% of where he wants to be but I'm happy for him.
"He's been left out in the past and he's played hard for us and taken pride in what he's done.
"Everyone talks about Joe's offence, but he takes great pride in his defence, and his leadership has really helped us this season.
"He's an extra voice for us, and he steps up and does whatever we need him to do."
Results of MVP voting
Joe Chapman (Newcastle Eagles) 17 points, Ayron Hardy (Leicester Riders) 12 points, Richie Gordon (Worcester Wolves) 10 points, Charles Smith (Newcastle Eagles) six points, Cameron Rundles (Riders) five points.