Plymouth Raiders re-sign top-scorer Jeremy Bell
Last updated on .From the section Basketball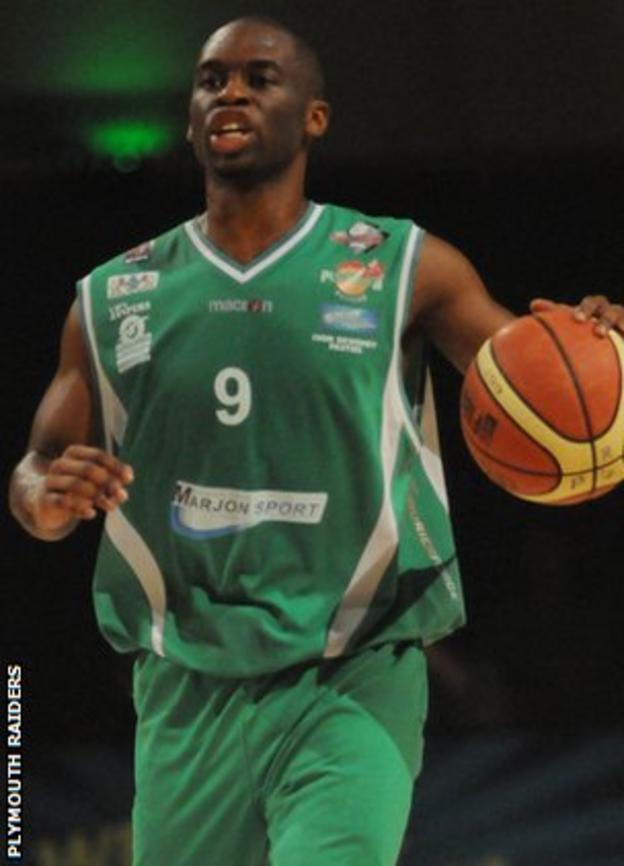 Plymouth Raiders have re-signed American top-scorer Jeremy Bell for the 2012-13 BBL season.
Bell averaged 19.3 points per game last season and is the fourth player to commit to the Raiders.
He follows Anthony Rowe, Drew Lasker and new signing Colin O'Reilly in signing for the Raiders.
Bell is also the first American player to sign for the forthcoming season, with the club still hoping to bring back Lehmon Colbert and Paul Williams.
"With Jeremy and Anthony returning, it gives us an element of continuity from last season," said head coach Gavin Love.
"That's important and something that you see in common with the best teams in any sport."
He continued: "Jeremy will be relieved of some of the pressure he felt last season in terms of handling the ball.
"I really believe that he's going to be even better this year than he was last year," Love added.