London Lions will be a powerhouse - Creon Raftopoulos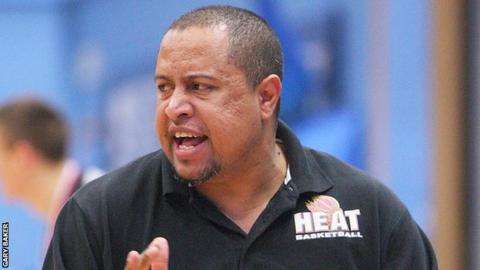 Surrey Heat coach Creon Raftopoulos expects the London Lions to compete for the BBL title this season.
The Heat have lost captain Mike Martin and guard Tayo Ogedengbe to the Lions, who have relocated to the capital from Milton Keynes.
He told BBC Surrey: "Players are more attracted to being in London.
"They've put together an outstanding team so if they get their chemistry right I think they will be a powerhouse to deal with this season."
Raftopoulos says that the Lions were able to offer better deals to Martin and Ogedengbe.
"To lose Mike Martin is crushing because of what he means to the club," he added.
"It was sad to see him go. He felt he had one more year in him and we couldn't reach an agreement.
"It was a double knock-down when we couldn't agree to get Tayo back.
"Tayo had big plans of trying to get into Europe but a couple of offers never materialised and Lions came in with an offer we weren't able to compete with.
"They have been great players for Guildford and you don't want to lose the best players but that's the nature of the game.
"It's important for us to remember that we don't want to put the club into financial position again where we play over the mark and are struggling midway through the season."
Meanwhile Chavis Holmes has become the Heat's third overseas signing for the new campaign.
The American guard, 26, joins Frank Holmes and Martelle McLemore on the roster at the Surrey Sports Park.