Surrey Heat coach Creon Raftopoulos staying grounded
Last updated on .From the section Basketball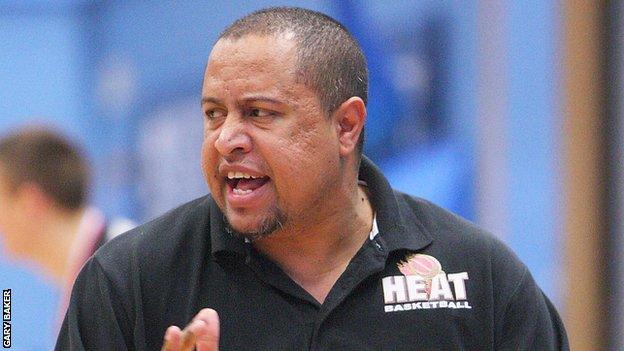 Surrey Heat coach Creon Raftopoulos is refusing to get carried away with their start to the season.
The Heat currently lie third in the BBL table, having lost just one of their opening seven games.
He told BBC Surrey: "I have been asked if we are going to be title contenders but until we play everyone I won't give an answer.
"It's a very competitive league. Once we have played everybody that will give us an idea of where we are."
The Zimbabwean added: "Every single game we've played has been a big challenge.
"The guys have showed they mean business this season.
"We haven't matched up against Leicester or Newcastle and Durham are a quite a strong team. Manchester Giants also have a lot of talent."
Raftopoulos says that a stronger team spirit within the playing squad has played a part in their early success in the new campaign.
"Last year we were very talented but sometimes you need that chemistry," he said.
"This group have got that and I feel that when things aren't going well in a game, the more together you can be will [help] get you the results.
"That's what's happening right now."