Cheshire Jets get British Basketball League reprieve
Last updated on .From the section Basketball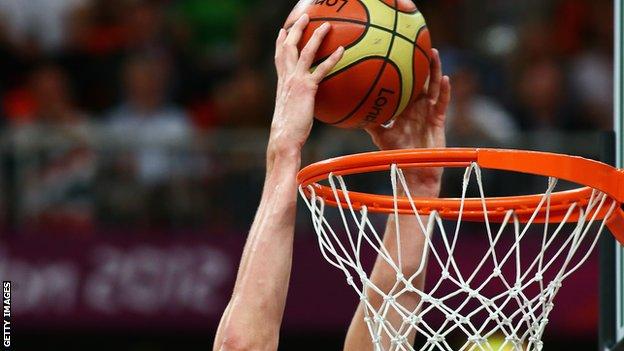 Cheshire Jets are back in the British Basketball League after the BBL took them over on a short-term basis.
The Jets were because of financial problems but they will be able to face Mersey Tigers on Sunday while new owners are found.
BBL chief operating offer Andy Webb told BBC Radio Merseyside: "We took a decision to withdraw the franchise.
"A decision was taken that, while we sort new owners, the BBL would run the franchise in the interim period."
He continued: "We believe there's a viable franchise there for somebody to take on and we have had some expressions of interest already, but they are at a very initial stage."
Haydn Cook took over the Jets in September.
He saved them from going out of existence last month and asked the BBL to postpone Sunday's derby as he tried to raise extra funds.
That request was rejected and they were kicked out of the league - before the BBL's short-term intervention.
Cheshire Jets, who play their home matches in Chester, won only one of their six league games this season.