Plymouth Raiders beat Manchester Giants 119-115 in overtime
Last updated on .From the section Basketball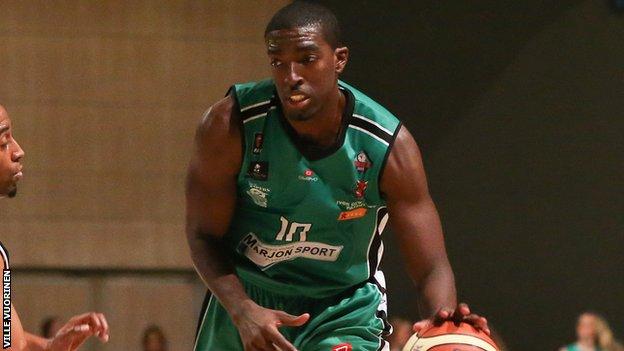 Plymouth Raiders needed double overtime to beat Manchester Giants 119-115 at the Pavilions in the BBL Championship.
Raiders led 95-90 in the final seconds before Nick George hit a three-pointer and Ben Eaves sank two free throws after being fouled by Matt Schneck.
Plymouth had a six-point lead in the first period of overtime but were pegged back as it ended 104-104.
But the home side rallied in the sixth period, getting a seven-point lead with a minute left which they held on to.
Javarris Barnett led the scoring for fourth-placed Raiders with 30 while Schneck got 27 and Drew Lasker scored 21.