Violence forces Serbian cup final to be completed in empty arena
Last updated on .From the section Basketball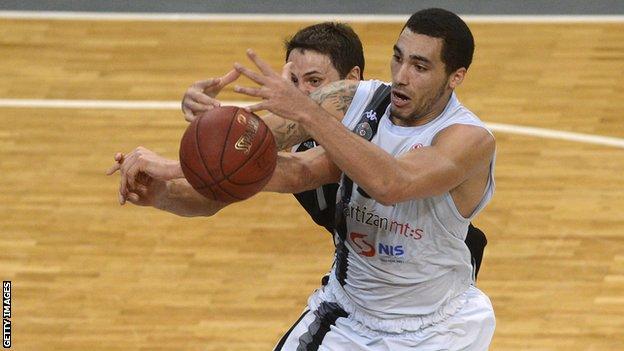 Clashes between rival fans forced Serbia's national basketball cup final to be halted and finished a day later in an empty arena.
Sunday's Radivoj Korac Cup final between Belgrade rivals Red Star and Partizan, in Kragujevac, was tied at 43-43 in the third quarter when violence erupted.
Fans invaded the court and hurled smoke bombs, forcing play to be halted.
The match was set to be completed without supporters on Monday.
Violence at sports events is frequent in Serbia despite new laws that include prison terms for those involved and heavy fines for the clubs.
Similar violence marred the Greek basketball cup final in Athens on Sunday, forcing the game to be suspended for an hour before Panathinaikos completed an 81-78 win over Olympiakos.