Newcastle Eagles add guard Malik Cooke to roster
Last updated on .From the section Basketball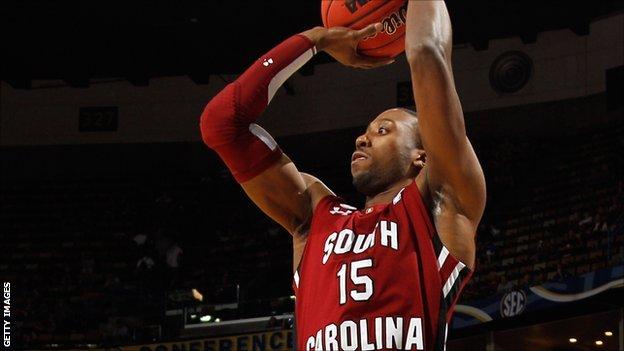 Newcastle Eagles have signed guard Malik Cooke following a spell in Germany with TV Langen.
Cooke, a former University of Carolina player, joins new signings Drew Lasker and Stuart Thomson at Sports Central for the 2013-14 season.
As a college player Cooke averaged 12.6 points, while his spell in the Bundesliga yielded a 17 point tally.
"Their roster looks talented and tough with a lot of different weapons," the 23-year-old said of his new club.
"I'm really looking forward to being a part of this group and making a run for the title."
Last season's trophyless campaign came on the back of a clean sweep, and player-coach Fab Flournoy has freshened up the squad in an attempt to return success to the North East.
"We have been looking for the right type of player to come into the guard rotation, to complement Lasker and our anticipated point guard signing," Flournoy added.
"We have looked a large number of guys coming out of strong traditional programmes but felt Malik had the size, athleticism and determination that we are looking for this season."