Surrey Heat takeover moves closer
Last updated on .From the section Basketball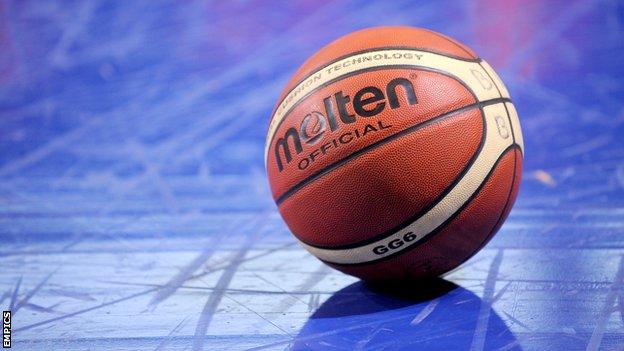 A takeover of the Surrey Heat basketball franchise will be confirmed on Monday, BBC Surrey reports.
"I think the project is absolutely limitless and there are so many factors which can make us very successful," Majewski told BBC Surrey.
"We can create something which is very sustainable."
He added: "This project will be long-term and supply Surrey with sustainable basketball with a young team, and it will only grow.
"There is a phenomenal fanbase of dedicated people and their enthusiasm is infectious. We need to embrace those people and work with them."
Creon Raftopoulos was sacked as coach of the Heat two weeks ago as the club's prospective new owners set up their takeover deal.
Some final details about the franchise's future will be confirmed next week but the Surrey Sports Park in Guildford will continue to host all BBL games.
Majewski plans to use the London United Academy at Harefield to help boost the playing squad for the coming season.
"The Surrey Sports Park provide us with phenomenal facilities, know-how and logistic expertise," Majewski continued.
"Thanks to rapid expansion of our academy at Harefield and a project at New Bucks [Buckinghamshire New University], we can bring new, exciting players from all over Europe.
"I think we can present an exciting young team and create something which is very long-term and has almost no financial limitations.
"We would love to replicate what we are running in Harefield at a school in Surrey, as the pool of talent in Surrey is phenomenal.
"It is a matter of channelling that in the right direction, which we are fully committed to doing."