Surrey Heat renamed as Surrey United in takeover deal
Last updated on .From the section Basketball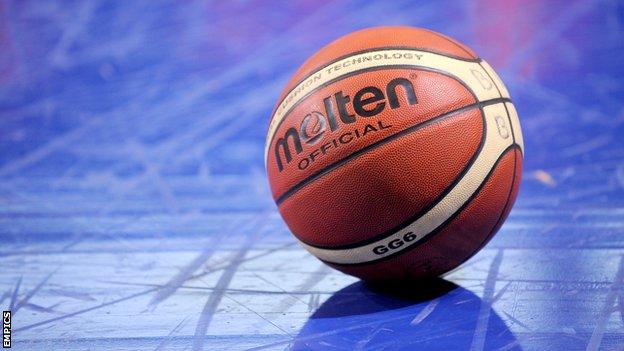 Surrey Heat have been renamed Surrey United following a takeover of the basketball franchise.
The deal was ratified by the British Basketball League on Monday.
League spokesman Andy Webb said: "The BBL believes the franchise has been strengthened by the changes and we look forward to working with the new board."
He continued: "There is a significant opportunity for the increased growth of basketball in the Surrey area. We believe the additional resources this transaction enables will help make that happen."
Creon Raftopoulos was sacked as Heat coach last month as the club's new owners set up their takeover deal.
The Surrey Sports Park in Guildford will continue to host all BBL games while the new owners plan to use the London United Academy at Harefield to help boost the playing squad for the coming season.
"I think the project is absolutely limitless and there are so many factors which can make us very successful," Jack Majewski of London United told BBC Surrey last week.
"We can create something which is very sustainable.
"This project will be long-term and supply Surrey with sustainable basketball with a young team, and it will only grow."