Plymouth Raiders sign Australian point guard Josh Wilcher
Last updated on .From the section Basketball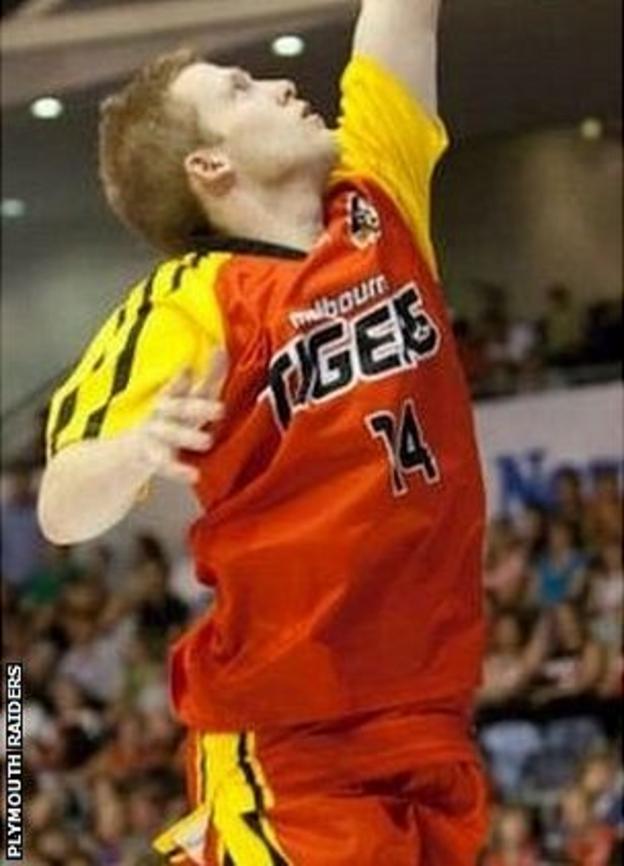 Plymouth Raiders have signed English Division One's Player of the Year Josh Wilcher from Reading Rockets.
The 5ft 11ins Australian-born point guard has dual citizenship and previously played for Central Wyoming University in the United States.
He was also named Australia's Youth Player of the Year in 2012.
"He made a huge impression on me in pre-season, where his performance showed he could handle life in the BBL," said Raiders boss Jay Marriott.
"At this present time we are looking for some stability in the point guard position, and I'm looking for Josh to be an extension of me on the court.".
Wilcher has returned to Australia for their domestic season, but will be back in time for the start of Plymouth's 2014-15 British Basketball League campaign.
"I'm really excited to be coming to Plymouth next season to test myself in the BBL," said Wilcher.
"Following several conversations this past week with coach Marriott, I felt this was a great fit for me personally, and I know he has a lot of trust in me as a player."