John Amaechi: British basketball governance must change
Last updated on .From the section Basketball
In an interview with BBC Sport earlier this week, Great Britain player Kieron Achara claimed that UK Sport's decision to cut all elite funding for British Basketball meant he and his team-mates were having to live on £15 a day, sleep in beds too short for them and take early-morning flights on budget airlines the day after late-night matches in order to save money.
Here, John Amaechi, a former NBA player who represented England during a hugely successful professional career and is now a psychologist and organisational consultant who leads the largest and most successful age-group programme in English basketball, reacts to that interview and criticises UK Sport and British Basketball for failing to do more.
GB's EuroBasket qualifying round-up

Iceland (a)

Lost 83-70

Bosnia-Hercegovina (h)

Lost 80-67

Iceland (h)

Lost 71-69

Bosnia-Hercegovina (a)

Sunday, 24 August
"Kieron Achara's interview highlighting the lack of funding that hampered Great Britain's attempts to qualify for next year's European Championships is so reminiscent of an interview I gave back in the late 1990s.
On a crackling phone line from Ukraine, I told a journalist that the squad had sustained itself during the trip on rationed Pot Noodles that the ever prescient team manager had brought with him.
It turned out that the then English Basketball Association only had funds for team board and one meal a day. Not that they had told us that before we departed.
Let me say this first: UK Sport's funding model is broken and I agree with a recent Lords Select Committee report that judged that it has "an inherent bias against team sports and fails to help emerging sports… which generated real enthusiasm at London 2012".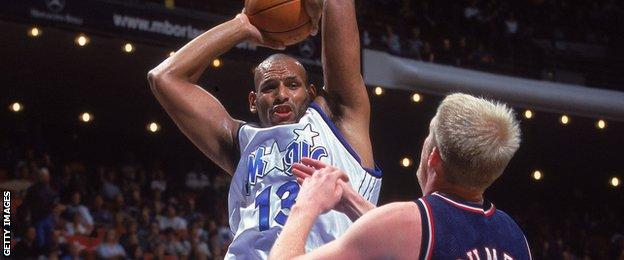 For those that may not know, British basketball lost all its UK Sport funding following a review of Olympic and Paralympic performances in the wake of London 2012.
After both the men's and women's teams failed it to make it to the quarter-finals, managing just one win from 10 games between them, UK Sport chief executive Liz Nicholls said it would be "high risk" to continue funding sports with little chance of winning an Olympic medal by 2020.
In a world in which sports funding is mostly justified by its ability to inspire the population to actual activity - it is never just about medals - the idea that we should ignore the popular appeal of sports like basketball in communities that desperately need affordable opportunities to play is ridiculous.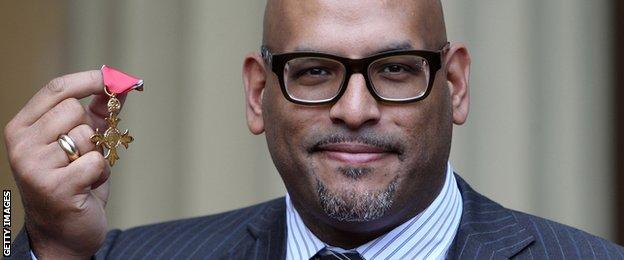 On top of that, many of the medal-winning sports that do still receive money from UK Sport have such small bases of actual participatory support - many of whom have seen the numbers of participants drop since the London Games - that any success they achieve costs so much that it boggles the mind.
This is not an attempt by me to pit sports against each other or claim that basketball is somehow better than any other sport.
There is legitimacy to all the sports in question, but are canoeing, shooting, archery, fencing, modern pentathlon and rowing the answer to our obesity problem?
Are these the sports that can permeate our urban communities and inspire a generation of youth who are dramatically less well off than the previous?
I am a reasonably successful man and I've never been in a canoe or on a horse. As for the government's obsession with gun and knife crime, let's just say I doubt that shooting and fencing clubs in our urban centres will inspire great confidence.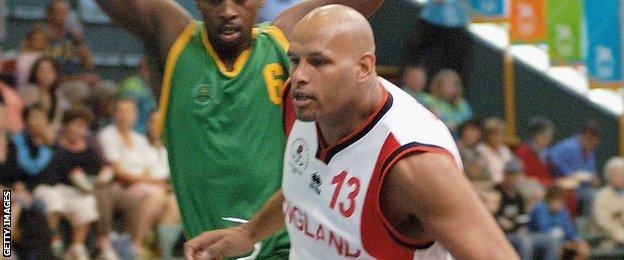 To its credit, UK Sport is very clear about the funding criteria that basketball did not meet. It also defends the way it allocates funds.
I understand that Sport England is supposedly responsible for grassroots basketball, but it, like UK Sport, is not as effective in its mission as it should be.
Indeed, Sport England circumvented England Basketball to grant more than £1m to private entities for basketball provision at grassroots level - a move that will result in a proliferation of 'midnight basketball', taster sessions and under-motivated, semi-professional players forced to babysit school children to augment their salaries.
None of this is the answer.
The sad truth is that people like Achara, a player I saw as a boy and thought could become a far better player than me, have not just been let down by UK Sport and Sport England but have also been disappointed and exploited by a British basketball leadership that is so political, fractured and under-skilled that I would not hire them to organise a children's party much less a strategy for basketball success.
While some are "well-meaning", it seems clear to me that such an attribute, while necessary, has never been sufficient for success in anything.
GB governance currently has members who sit on multiple leadership boards and effectively - if not actually - report to themselves, which is a clear violation of good governance policy.
Just look at the make-up of the boards of British Basketball, British Performance Basketball, England Basketball, Basketball Scotland and Basketball Wales to see how they overlap.
It is the same people on different boards, all there to mollify the different parties and their egos.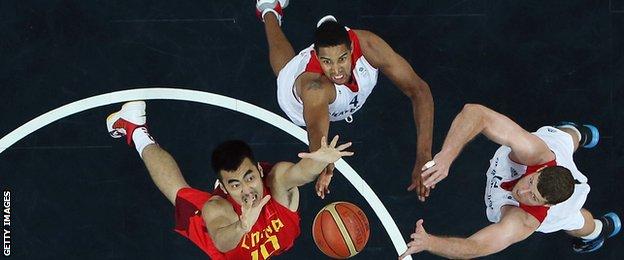 I have spoken to members of these various boards, on the basis of their anonymity, and they report the tenor of the meetings they attend, claiming that many of those present try to ensure they and the organisations they really represent "get theirs".
Basketball in the UK needs a radical overhaul. Not fiddling round the edges, but a comprehensive review of the sport from top to bottom, followed by imposed change in process, policy and practice.
I should point out that I do not mean imposed by Sport England or UK Sport, but by experts in basketball.
This sounds frightening, I know, but if we are not to frustrate the next generation of potential basketball participants and sporting stars, we must decide that it is no longer good enough to be well-meaning and poorly skilled.
At every level in basketball, the sport is administered, governed and coached by people without any further qualifications in business, marketing, general or coach education, strategic planning, psychology, etc.
I spent two months at the beginning of this year speaking to all the principle figures that helped British Cycling emerge from obscurity. I even did a documentary about it.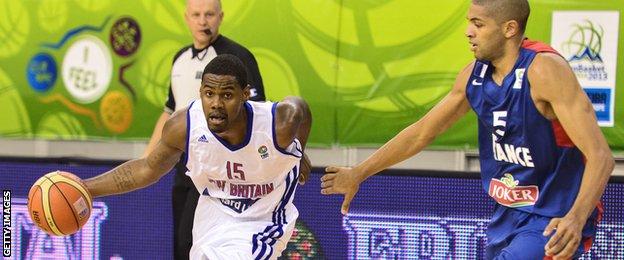 It was clear from those conversations that cycling won success and funding by following an expert leader - Sir Dave Brailsford - who made a bold claim and backed it up with a plan everyone had to follow.
Basketball has a thousand would-be "leaders" who are all running in different directions, many without the requisite expertise to be in the positions they hold, all looking to reap the dividends of what they see as their time served in English basketball. Their continued tenure is our albatross.
With well-spent funding, I believe that our GB men's basketball and age-group national teams could be on a par with the European powers in no more than seven years. For our women's teams, in no more than nine.
We could have a new consistency of coaching across the United Kingdom in four years, resulting in kids finally getting the kind of coaching they need from day one.
However, current leaders, coaches and administrators in the sport would have to be willing to put aside petty jealousies, stop "marking turf" to protect a coach's perceived catchment area and avoid holding onto kids who should leave for a club or a country that could serve them better.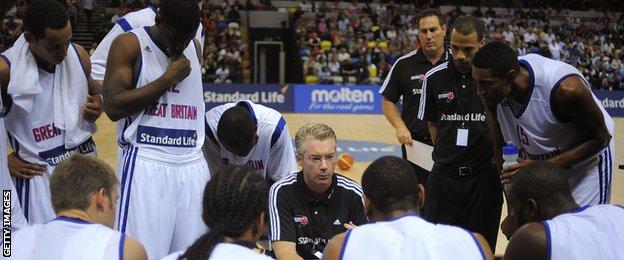 This statement outlines the current status quo for all basketball in UK and the way it has been since the late 1980s.
Basketball would have to accept the conglomeration of talented coaches around hubs across the UK. Not one hub in Manchester, like cycling, but perhaps five or six that all taught the same way with some serious consistency of philosophy.
These coaches would have a responsibility to mentor other coaches and would regularly share best practice and technique across the country, not guard their knowledge like state secrets.
These sessions would be part of mandatory professional development for coaches who wish to coach National League teams.
As it stands, the professional development course for coaches in the UK is a joke. Levels 1, 2 and 3 no more prepare a coach for developing basketball players than a weekend carpentry course prepares a person to be a surgeon.
Being a coach should not be the domain of the well-meaning but poorly skilled. If this means scaling back while we build a new group of super-coaches, then so be it.
Make no mistake, there is something worse than no provision - and that is bad provision. It is exactly that kind of bad provision that has meant that the thousands of talented boys and girls I see enter the sport every year quickly falter or chose other sports to express their talents.
Above all, we in basketball must all look at ourselves and accept with humility that, with few exceptions, we haven't been doing the right thing for a very long time and maybe now is the time to learn and grow so our young people don't suffer another decade - or two - of ignominy.
This summer, I held a competition offering clubs in Britain the chance to win a free day of coaching from me, including coach professional development.
I can't emphasise enough that there was no charge for me to show up for a day.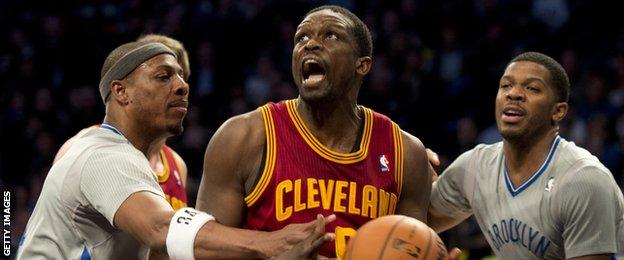 I even released a video called "Are you willing to Pay the FEE?" - FEE standing for Focus, Effort and Execution - to accompany the contest and inspire participants.
I'm not suggesting I'm an oracle of basketball knowledge, but I've played in the NBA and on Intercontinental and European Championship teams, too, so I probably have something to offer.
However, out of the thousands of registered clubs in the UK, I got five requests.
So maybe, just maybe, I am right: UK Sport's funding model hobbles us, but it basketball's own inability to see it needs to learn and grow that hinders us most.
John Amaechi played for NBA teams Orlando Magic and Utah Jazz. He now works with high-profile individuals and businesses as a high-performance-coach and mentor. He played a key role in London's successful bid for and staging of the 2012 Olympics and Paralympics. He is currently working with the a Royal Foundation on a project called Coach Core with the aim of creating a syllabus to produce a new generation of highly skilled community and elite coaches.
You can follow him on Twitter: @JohnAmaechi