Basketball: High school coach suspended after record win
Last updated on .From the section Basketball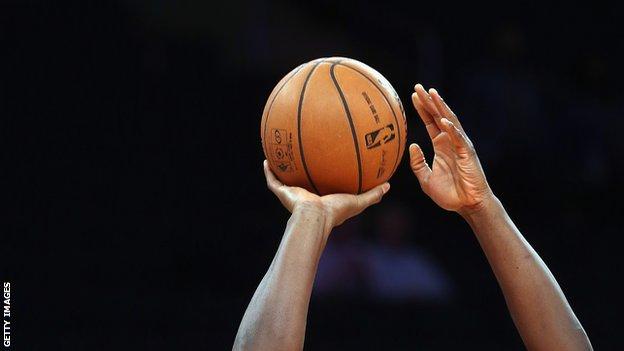 A California high school coach has been suspended for two games for not getting his side to ease up in a 161-2 victory.
Arroyo Valley High girls team led Bloomington High 104-1 at half-time, leading to the punishment for coach Michael Anderson.
Anderson told the San Bernardino Sun: "The game got away from me, I didn't expect them to be that bad. I didn't play any starters in the second half."
Bloomington High coach Dale Chung said Anderson "knows what he did is wrong".
Chung says Arroyo Valley used a full-court press, a defensive tactic designed to pressure the opposition into making mistakes, for the entire first half.
"People shouldn't feel sorry for my team," Chung said. "They should feel sorry for his team, which isn't learning the game the right way."
Anderson, whose team had won four previous games by at least 70 points, has already served one game of his ban - in which his team recorded a comparatively modest 80-19 win, while he went off to scout a future opponent.