Durham Wildcats withdraw from BBL for 2015-16
Last updated on .From the section Basketball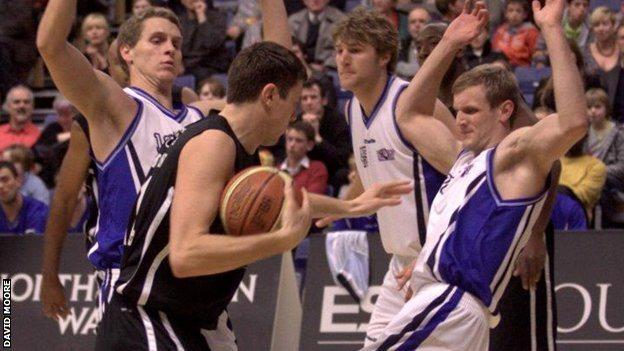 Durham Wildcats have withdrawn from the British Basketball League after the UK Border Agency clarified the rules surrounding player availability for overseas students.
The Wildcats have bolstered their roster with Durham University student players since joining the BBL in 2011.
However UKBA have confirmed that residents on Tier Four Student visas are not permitted to compete.
It is hoped the club can re-structure and return to the BBL at a later date.
"Recent clarifications from the Border Agency have resulted in this model no longer providing us with the base from which to recruit a competitive team," the club statement said.
"We are committed to using the next six months to build a structure that will enable us to successfully re-gain entry into the league.
"Inevitably there will need to be a far greater commercial focus to our model and we would welcome any expressions of support from interested parties."