Fab Flournoy to remain Newcastle Eagles player-coach
Last updated on .From the section Basketball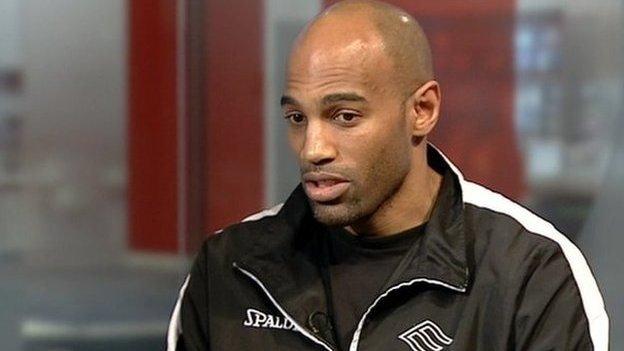 Fab Flournoy says he will continue to play for Newcastle Eagles, on the eve of his 13th consecutive season with the British Basketball League champions.
The 42-year-old severed his Achilles tendon in last season's Trophy final win but plans to return this term.
Flournoy, the most successful coach in the competition with 22 trophies including a third clean sweep last season, will also remain in charge.
"It's a long slow recovery but I'm getting there," Flournoy said.
"It never entered my head to quit as a player and it never entered my head to quit as a player-coach.
"I can't wait. Last season was fantastic. We deservedly won all four trophies and once again put to rest that the Eagles are too old and not as good as previous seasons.
"With all that we accomplished last season it's now in the past. It is time to move on and to create new goals."