Kobe Bryant retires - NBA legend's career in numbers
Last updated on .From the section Basketball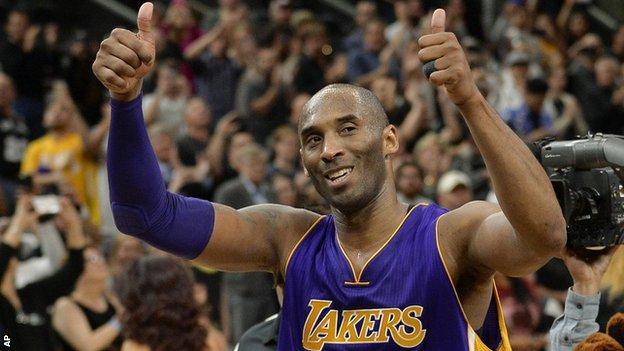 A-list celebrities lined the court to pay homage as Red Hot Chili Peppers guitarist Flea played the national anthem.
Some in the 18,000 sell-out crowd had paid upwards of $25,000 (£17,580) to be there.
Kobe Bryant's 1,566th and final game for the LA Lakers, bringing to an end a career spanning two decades, was a big deal.
Here are the numbers which tell you why:
1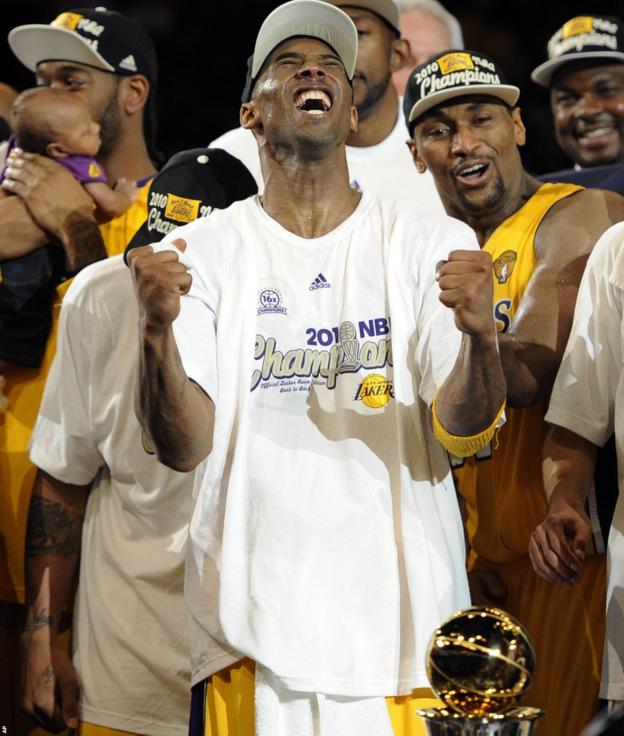 The number of Most Valuable Player awards Bryant has won. The accolade given the best-performing player in a regular season, Bryant won it in 2007-08.
2
The number of NBA Finals MVP awards won by Bryant, in 2008-09 and the following year. It is also the number of Olympic gold medals he has won, helping the United States to the top of the podium in 2008 and 2012.
4
All-Star MVP Awards won - in 2001-02, 2006-07, 2008-09 and 2010-11. He is tied with Bob Pettit for the most in NBA history.
5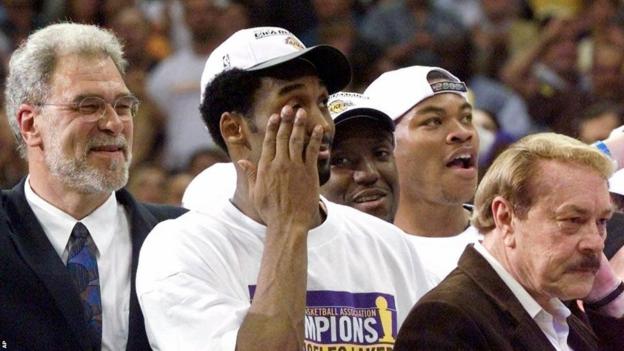 Bryant has won five NBA championships - only one other current player has won as many (Tim Duncan of San Antonio Spurs).
9
Just four players in NBA history - Bryant, Michael Jordan, Kevin Garnett and Gary Payton - have been selected for the NBA All-defensive first team nine times.
11
And only one other player, Karl Malone, has ever made the All-NBA First Team selections 11 times.
15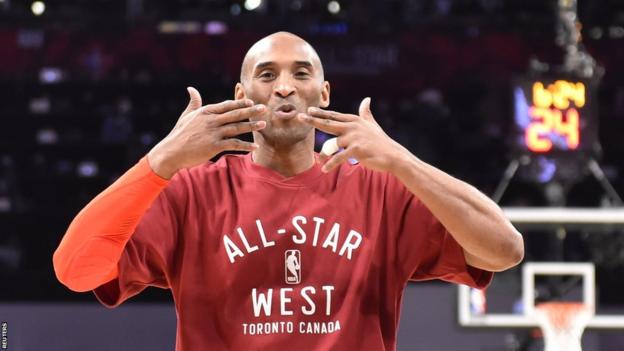 That is how many starts Bryant has made in the NBA's annual All-Star Game - the most in NBA history.
16
And 16 is the number of times Bryant has played on Christmas day - again, the most in NBA history.
18
As well as making 15 starts, Bryant has been picked for the All-Star Game 18 times in a row. That is the longest streak in NBA history and only Kareem Abdul-Jabbar, with 19, made the All-Star Game more times.
20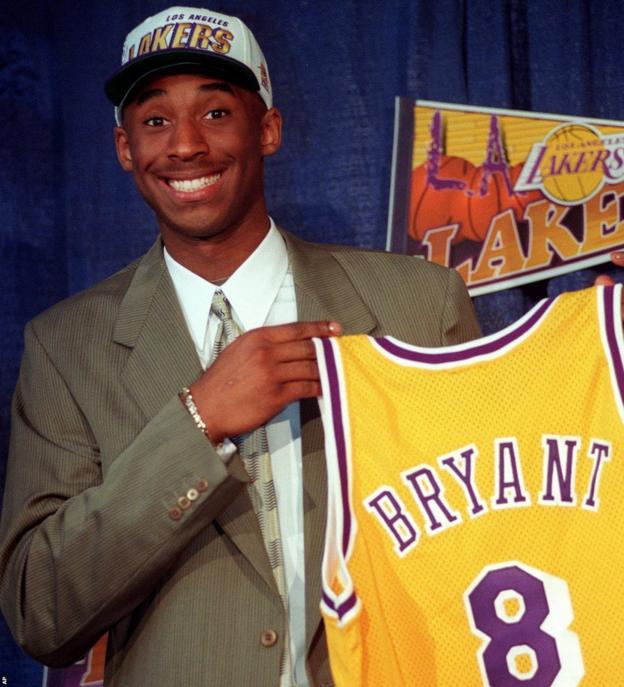 No other player in NBA history has spent 20 seasons with just one club. Bryant is a Lakers man through and through.
25
The number of games in which he has scored 50 points - only Wilt Chamberlain (118) and Michael Jordan (31) have scored 50-plus points more times.
60
The number of points scored against Utah Jazz in his final game. It was only the seventh time he had scored 60-plus points and the first time he had achieved the feat since 2009.
81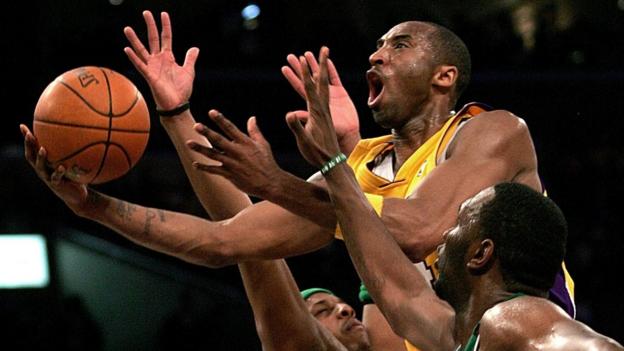 When the Lakers beat Toronto Raptors 122-104 on 22 January 2006, Bryant scored 81 of his side's points. Only Wilt Chamberlain, with a 100-point game in 1962, has scored more.
5,640
Bryant's 5,640 points scored in the NBA playoffs is the third highest total in NBA history behind Jordan (5,987) and Abdul-Jabbar (5,762).
33,643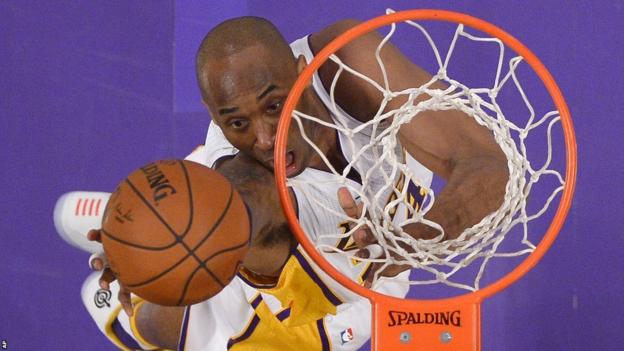 Since his rookie season in 1996-97, Bryant has scored 33,643 regular season points, putting him third on the all-time scoring list behind Abdul-Jabbar (38,387) and Karl Malone (36,928).
48,655
Only five other players have played more NBA minutes than Bryant. He was given 42 minutes in his final game - the most he has played since November 2014.