WBBL: Oaklands Wolves and Basketball Scotland added to league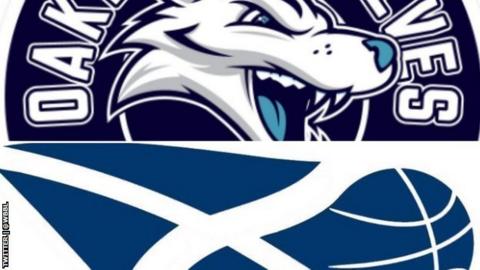 Oaklands Wolves and Basketball Scotland have been confirmed as participants in the 2016-2017 Women's British Basketball League.
The two new franchises will join eight existing WBBL teams when the league begins again in October.
Basketball Scotland will be based in Edinburgh, with Oaklands Wolves at Oaklands College in Hertfordshire.
The WBBL has also confirmed that Brixton Topcats have opted to withdraw from the 2016-17 league.
Basketball Scotland's chief executive officer Kevin Pringle said the team will help form a "key part" of Scotland's preparation for the 2018 Commonwealth Games.
"The programme will be led by a core of Scottish players and supplemented with additional talent to make sure the Scottish athletes are pushed every day," he added.
Oaklands Wolves, who will play at the home of the England Junior national teams, aim to bring a "young and fast-paced style" to the league according to Michael Ball, the team's director of basketball.
He said: "We are trying to produce the next generation of international players from within the basketball academy, and we are going to try to add GB international players."