NBA finals: Golden State Warriors' Anderson Varejao faces Cleveland
Last updated on .From the section Basketball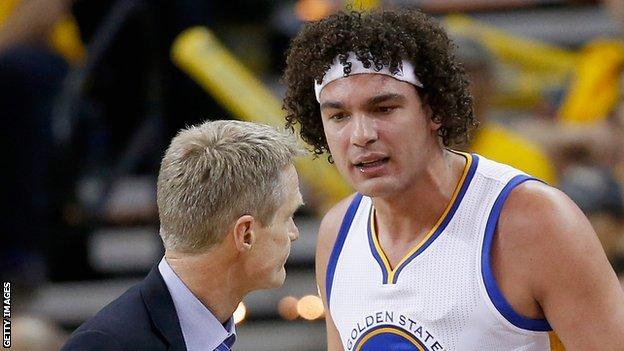 Golden State Warriors forward Anderson Varejao could get a championship ring even if his team lose to the Cleveland Cavaliers in the NBA finals.
The 33-year-old Brazilian will become the first player to feature for both finalists in the same season when the finals start (02:00 BST on Friday).
Varejao, who started with the Cavaliers in 2004, is regarded by them as one of their most celebrated players.
He joined the Warriors in February but has played enough games for Cleveland this season to be eligible for a ring.
Championship teams are not required to give rings to players who leave the team before the playoffs so it will be at the discretion of the Cavaliers.
Varejao said he was going to "go through some emotions" facing his old team but added: "Right now, I'm with the Warriors and I have to focus on helping them win the championship."