Women get option to wear shorts at London 2012 beach volleyball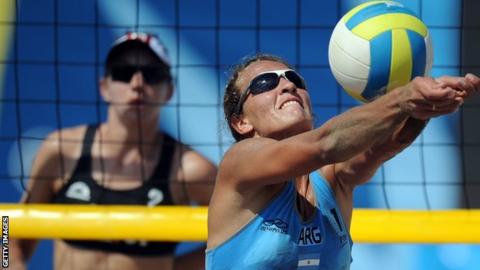 Female beach volleyball players will be able to wear shorts and sleeved tops instead of bikinis at the Olympics.
The International Volleyball Federation (FIVB) said it wanted participants to have options to cover up more.
Bikinis have helped define the sport but the FIVB wants to respect the cultural beliefs of various countries.
"Many of these countries have religious and cultural requirements so the uniform needed to be more flexible." said FIVB spokesman Richard Baker.
The modified rule permits "shorts of a maximum length of (1.18 inches) above the knee, and sleeved or sleeveless tops."
The women's Olympic beach volleyball tournament will be played between 28 July and 12 August in a specially created stadium at Horse Guards Parade near Buckingham Palace.