Dispute over carpet bowling green plans in Jersey
Last updated on .From the section Bowls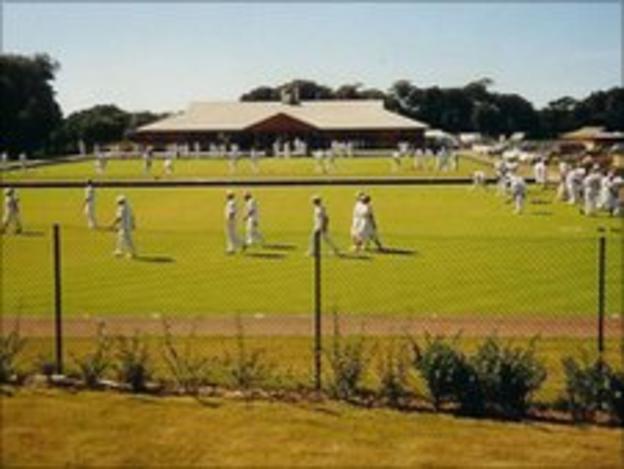 Plans to replace two grass bowling greens with synthetic carpet at Les Creux Bowls Club in Jersey have been criticised by some local players.
The £150,000 plan is aimed at saving maintenance costs, including cutting the grass.
Bowls Jersey - the sport's governing body in the island - has raised some of the money.
The project is also being backed by the States of Jersey, but there are concerns about the surface.
Two of the five Bowls Jersey affiliated clubs have voted against contributing money to synthetic lawns.
Chris Andrews from Jersey Bowling Club said there needed to be more debate about the issue.
He told BBC Radio Jersey: "My concern is that what we're going to be doing is driving a wedge down the middle of bowling over here.
"The game that we play is lawn bowls and as its name suggests, it's played on grass.
"The pace of it is different and you don't get the variations that you get from playing on a grass green.
"An artificial green is probably truer in the long run but that's the skill of playing on grass really."
Synthetic surfaces are already being used in major tournaments, including last year's Commonwealth Games in Delhi.
Derek de la Haye, the assistant director of sport for the States of Jersey, would not rule out changes at other clubs in Jersey.
He said: "We're concerned about the declining numbers in the sport and we've been having discussions about how we continue to make it sustainable.
"We had to look at all sorts of options as to how we could save money and clearly the maintenance of bowling greens is quite considerable.
"It's a trend that's going on throughout the world and I would be surprised if in the future more facilities don't have synthetic carpets.
"The possibility of more of them coming into Jersey is something that will need to be considered."