'No pressure' in Welsh Grand Prix for Mervyn King
Last updated on .From the section Bowls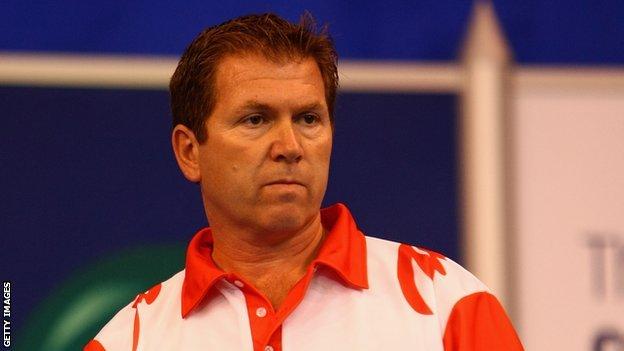 Norfolk bowler Mervyn King says he feels under much less pressure when he competes away from his home county.
The 46-year-old faces Scotland's Wayne Hogg in the Welsh Grand Prix quarter-finals on Thursday.
"I think it helps when you're away," King told BBC Radio Norfolk. "Everyone expects you to do well at Potters and there can only be one winner.
"You're not going to win every year. I always try my best but if someone plays better than you, they will win."
He continued: "Down here, there's not many people from my area so it's all down to me to play - no pressure. I can enjoy it."
And King believes the green at the Samuel Selwyn Centre helps him to play well.
"The green's playing about 10 yards quicker," he said. "It's really quick and swings a lot more. It probably suits me a little bit more.
"I've had two games and played pretty well. It's just carrying that on. You have to put four or five games together in any tournament."