David Gourlay is kocked out of the Scottish Open in Perth.
Last updated on .From the section Bowls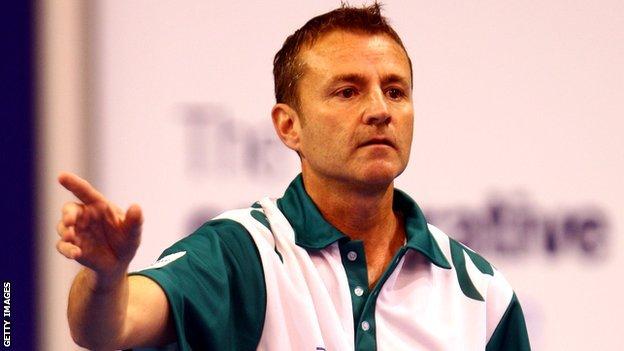 Former world champion David Gourlay has been knocked out of the Scottish International Open in Perth.
World number eight Gourlay lost out to Nick Brett, 5-7, 10-1, 2-1 in the second round.
Alex Marshall knocked out England's Andy Thomson, 2-8, 8-4, 2-0, while Darren Burnett won an all-Scottish tie, beating Jonathon Ross, 9-6, 8-6.
Paul Foster and Stewart Anderson are in action on Wednesday, facing Tim Stone and Robert Paxton, respectively.