Channel Islands bowls players in row over carpet
By Tim Pryor
BBC Radio Jersey
Last updated on .From the section Bowls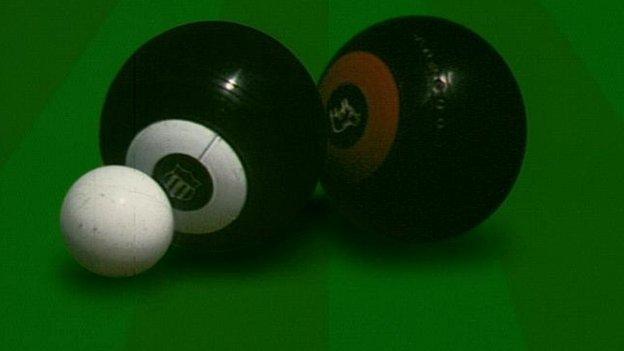 Guernsey bowls players could refuse to play in future inter-insular clashes if Jersey stage them on their synthetic surface at Les Creux.
The Bowls Guernsey Association has denied media reports that top players have signed a petition.
But it has confirmed some have indicated they would not compete again on the carpet.
When the rivals met earlier this summer at Les Creux, Jersey won the men's and women's matches.
"We know that when we go on the continent we have to play on carpet, but Jersey have greens which we could play on," said Bowls Guernsey Association honorary secretary Angela Bartie.
"At this stage no petition has been signed, although most of our players have verbally stated that they will not play on carpet."
When the lawn was originally replaced there was who were worried about the impact of the move, which was designed to save maintenance costs.
Work has been done recently at Les Creux to stretch the carpets.
"I'm not too worried about the spat developing although it's something we're going to need to address," said Jersey player and Bowls Jersey treasurer Greg Davies.
"Guernsey, before they even came to play on the carpets last year for the first time, had expressed their concern at the home advantage that we may have from the synthetic surface.
"When they came for the inter-island match, unfortunately the weather was exceptionally hot and I'm led to believe the carpet was exceptionally sticky so I wouldn't say Guernsey have had the best experience of it.
"Locally it's agreed the surfaces are running much better now."